Floreena Forbes
Inducted into the Australian Country Music Broadcasters Hall Of Fame
_________
STREAMING LIVE
106.7 Phoenix Fm

FLOREENA FORBES between 11-1pm
Listen in on
Phoenix Fm Streaming link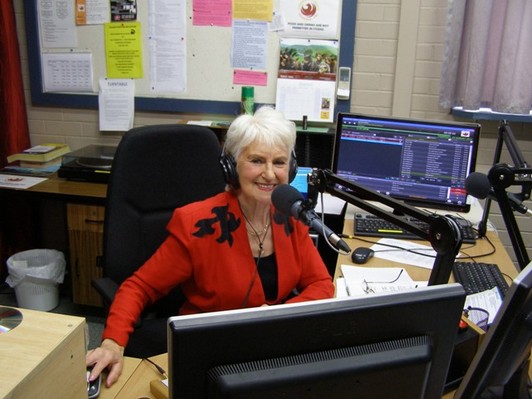 Floreena's C/D's Available
Contact floreena@floreena.com
Doug Bruce
FLOREENA FORBES

Floreena began her musical career in the mid 1970's and together with her husband Wal decided to form a Country Music Band called Floreena Forbes & the Tumbleweed Country Band in 1977.In 1984 her husband passed away.

Floreena went on with the desire to to sing and promote country music. The band began to work every weekend and many times 2 or 3 nights a week .There were a changes to the line up over the years due to performers moving on and family commitments.The tumbleweed Band retired in the late 1990's. Floreena has continued working Solo and is still working today enjoying her music and friendships she has made over the years.

Tumbleweed band traveled and worked in many Clubs Hotels Parties etc, through much of Victoria and New South Wales. Melbourne

Floreena's Album" FOR THE GOOD TIMES" is available today $20.00 each plus postage to be paid before delivery by Pay Pal Buy Now

"JUST FOR THE LOVE OF IT" Available now $20.00 each Plus Postage

Contact Anne

Anne Conway Bunjil's Jaara People-"Take a listen"

Anne Conway has had a long and varied career in the Country Music industry. She has travelled through much of Australia performing and also toured New Zealand with an Australian Showcase

Awards and accolades Anne has received include

· Induction into Tamworth Hands of Fame

· Spirit of Tamworth "Most Spectacular Career Progress"

· Induction into the South Tamworth Bowling Club's Women in Country Wall of Fame

· Induction into Rocky Page's Hall of Fame in Barmera, South Australia

· South Australian Country Music Industry Award

· Two times finalist in Victorian Professional Country Music Awards—Female Vocal

popular music and can work with a resident band or is fully self contained with her custom made backing, guitar and sound system. She is finding herself particularly in demand for cultural festivals and the like where she proudly showcases Australian history and culture.


Enquiries can be made to Birubi Enterprises

DOUG BRUCE

A Good Place is an independent release and is available to order by email
(doug@dougbruce.com.au), on Doug's website, at
www.cdbaby.com/dougbruce3 or through Sanity, Leading Edge and
digitally online (iTunes, Bandit FM, BigPond etc)

OUT NOW Third 'Boys' album released

The third issue in ABC Country's Boys From The Bush series has been released.

The 20 track compilation, themed on "great Aussie songs" features tracks from some of Australia's favourite male country artists.

Those featured include Luke Austen, James Blundell, Adam Brand, Troy Cassar-Daley, Travis Collins, Luke Dickens, Steve Forde, Lee Kernaghan, McAlister Kemp, Jason Lee, Markus Meier, Peter McWhirter,Craig Morrison, Luke O'Shea, Matt Scullion, Greg Storer, Warren H Williams and the Wolverines.

Kismana Music
P.O. Box 1254
Bentley D. C.
Western Australia 6983
AUSTRALIA

A.P. Benko

ABOUT THE PRODUCER --MIKE MCCLAIN

McClain Studios are located in Garland Texas. Mike McClain has a huge list of artists that he has produced. He produced tracks on LeAnn Rimes' CD "You Light Up My Life", Ray Wylie Hubbard's CD "Lost Train of Thought", tracks for Amy Grant, Rodney Atkins, Allison Emry, Downing Shawn Dodd plus, Janet McBride, Cody Jinks, Leon Blue and European Country Music Association "Country Duo of the Year" Paul and Helen Mateki. Along with award winning German Artists, Jolina Carl, Gitti, and Henry Eye!
Deb Beckett is back with her new CD release called "Homegrown" The popular Singer/Songwriter from Perth follows up her earlier release "Life, Love & Laughter Lines" with this new collection of songs bound to cement her growing reputation.

Produced once again with Terry Bennetts at his Moondyne Studio, "Homegrown" boasts a lineup of West Australian musicians, including Golden Guitar winner Ian Simpson and Grammy Award winner Lucky Oceans whose immense talents contribute to this collection of the talented Writers songs.

With twelve tracks, nine original and three covers, "Homegrown" is an organic collection. Including Deb's release to radio of her first single from the Album, "In the Middle of Nowhere" and covering a range of songs from the Heritage songs "Detained at His Majesty's Pleasure" and "The Snowy" to the Comedy songs, " The Ballad of Henry Beckett" and "Koongamia Kangaroos". Homegrown is a well crafted Album for the Country Music Singer who says she'll never be pigeonholed and describes herself as part Balladeer, part Country, a little bit Irish whose a bit of a Crooner with a love for Comedy !!

Covers on the album include the beautiful Diamantina Drover and Norma O'Hara Murphy's Just an Old Cattle Dog along with Terry & Jenny's "A Country Song ". The final track "When my Time Comes" written for Deb's husband Glen is a beautiful heartfelt song about her continuing battle with Cancer.

Deb has picked up a swag of awards including five West Australian Country Music Awards for Song Writing and two for Female Vocalist.

0448 540468

Mama's Biscuits and Gravy

THE STORY BEHIND THE SONG

Mama's Biscuits and Gravy: (June 2010) Every songwriter eventually writes a song about Mama!! Biscuits and Gravy is a real southern breakfast standard. Homemade biscuits made with flour, Crisco Shortening and Milk. Gravy (sometimes referred to as Sopping Gravy or Milk Gravy)is made from leftover grease in the frying pan (after you've cooked up a batch of bacon or sausage), you add flour to the grease until it browns and add condensed milk, stirring it to it thickens. My father (along with most southerners) ate this every morning for breakfast, along with some bacon and eggs. He lived to be 84. But take a minute to think about 1945, where you had to build a fire in the stove and get it hot enough to bake biscuits. Mama says it wasn't until the mid 50's that we finally got an electric stove... THINGS TO KNOW: I want to personally thank Willie Nelson for the rhyme of Navy and Gravy from his song Pick Up The Tempo!!

The Moonee Valley Drifters are: Tom Forsell--rhythm guitar/vocals/accordion, Nick Grant--lead guitar/vocals, John Brockton--drums/vocals, Paul Pyle--bass, Nick summers--steel guitar.

The various band members have played with Doug Mansfield's Dust Devils, Truckasaurus, The Blues Shift, Doctor Doowop, The Rhythm Rustlers, and The Baylor Brothers among others.

The Moonee Valley Drifters are alive and well and play regularly around Melbourne venues including the Retreat Hotel in Brunswick, Port Albert Hotel in Williamstown, The Espy in St.Kilda, The Lomond Hotel in East Brunswick, and The Bendigo Hotel in Collingwood. They play every week and their motto is Roll With The Punches, Make It Swing And Groove On Your Hunches.




PRESS RELEASE

If you loved Doug McIntyre's first album, you'll be over the moon about Australian Son. The young artist has quickly become known and as a great chronicler of life in the bush with clever lyrics and catchy tunes. His vocals are strong and warm. Album number two continues Doug's great love for the Great Southern Land. Characters he knows, bush life, childhood memories, and stories from our past, all come to life. Here is a song writer who paints the Australian character from the heart. Here is a song writer with something intelligent and insightful to say about the Australian story. Modern and traditional styles combine to form what can only be described as Doug's own brand of Australian Country. Australian Son is fresh and up-beat. We see an artist who writes about Australia for Australian's- and he sings like one too! Every track makes you feel proud to be living under southern skies.

Doug McIntyre

Australian son

2009 'Capital News' Male Rising Star

Australian Independent Country Music Awards

2009 CMAA College of Country Music

Simply provide your Postal Address. Album will be posted to you along with Invoice & Payment Details.

Cost is $28 including Postage.

Australian Son appeals to true Country fans and lovers of all music, alike. What both share, is a bond with an artist who sings about their country from the heart!




Restless Wind - second album release for Lana Ross

Two singles distributed to radio NfS in Australia, Hillcrest internationally.
An extraordinary year followed for Lana Ross when she released her debut album 'Stories To Tell' in Tamworth in January 2008.

Her second album 'Restless Wind' released last month promises a similar scenario for the Australian singer songwriter, based in Mackay Queensland.

Two singles were immediately released to radio. 'Little Western Gully' on NfS in Australia, and 'The Walls' to the international market through Canadian distributor Hillcrest Marketing Service.

A product of renown producer Lindsay Butler, who also produced Lana's first album, LBS management says 'Lana obviously felt the pressure to say the least!, but if this is the end result of being under pressure, then it's a great outcome. The Industry is very excited at what will come in future albums from this talented singer songwriter.'

Lana says 'Lindsay and I felt the pressure to deliver a great second album after the success of the first album. It was Lindsay's cool head and meticulous production that has made this a fantastic album.'

Seven of the songs are written by Lana herself. Other tracks include a Shirley Thoms classic and selected songs from songwriters Ben Jacobs and Manfred Vigars who have contributed a track each, both co written with Shaza Leigh. The Lana Ross | Shaza Leigh track "The Walls' is the first selection for the international market.

BRENT PARLANE

Hi Folks, You can now buy my new CD "This Wonderful Parade" direct from my website using Paypal.

The other CD's are there too.

Just go to the site and click on CD's.

I'm on Facebook now also, so if you want to keep up with all the news or just say Hi. Have a look there, Cheers, Brent




Brent Parlane

website:bparlane.customer.netspace.net.au

Hi Everyone,

Just a quick note to thank you for playing my new single 'Women Like Me (Don't Like Girls Like You)'. NFS 140

It's having some great success, with the video just being announced as this week's 'CMC - Country Pick'.

To view the video and find out more information click here

http://www.wix.com/amberlawrence/womenlikeme

Thank you so much for your support, and if you would like more information, or a download of the track please let me know!

Have a great day

Amber

www.amberlawrence.com.au_

_

TRACY KILLEEN


Produced by renowned producer MATT FELL, Driver's Seat is the much anticipated follow-up to the hugely successful Back There. With its constant theme of confidence and being in control, Driver's Seat is very much about the here and now.

Tracy has brought together a wonderfully diverse collection for this album, including self-penned songs and co-writes with some of Australia's finest including DREW McALISTER, ALLAN CASWELL, AMBER LAWRENCE and FIONA KERNAGHAN.

And the media reaction to Driver's Seat has been immediately enthusiastic with feature stories in Country Update and Country Music Capital News "creating a delightful new album that will captivate everyone who hears itSee the full story here. " (Susan Jarvis)

Her new single Brave has raced to #5 on the Country Tracks Top 30 Chart, and the accompanying video clip is #24 on the Country Music Channel (CMC) chart.

Driver's Seat sees one of Australia's most dynamic country artists in top gear.

'Driver's Seat' - WJO/Independent TK011

For further information and interviews

0408 196137 or

Tracyleekilleen@hotmail.com





Floreena Forbes 2018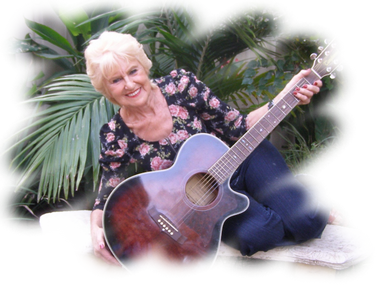 Floreena
Send Me The Pillow You Dream On
Olive Bice, Graham Rodger Floreena Forbes
Click on Photo for Poster Page.

Floreena Forbes & Vanessa Warra
"Drongo Jack" Interviews with Olive Bice & Beverley McShanagg