Floreena Forbes
Inducted into the Australian Country Music Broadcasters Hall Of Fame
_________
STREAMING LIVE
106.7 Phoenix Fm

FLOREENA FORBES between 11-1pm
Listen in on
Phoenix Fm Streaming link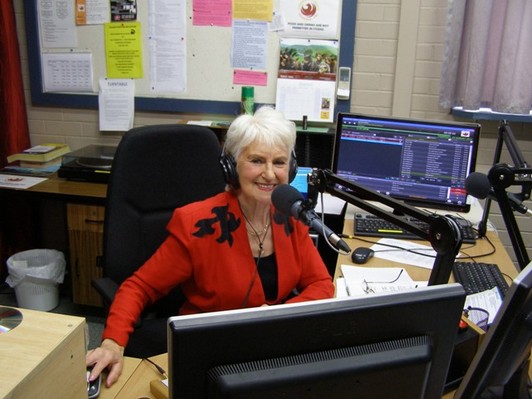 Floreena's C/D's Available
Contact floreena@floreena.com
Doug Bruce



ARTISTS NEWS


G'day friends. Well the Macquarie Inn Dubbo Country Music Spectacular and Awards is done and dusted for yet another year. A massive thank you to Josh Bernard and the crew at the Macquarie Inn Dubbo and Rod Pilon TransportDubbo for the sponsorship
to Trevor Hannan and the crew at Split Image Audio thank you Trevor sound and lighting as always was supplied by Trevor Hannan and his team of magicians at Split Image Audio Dubbo
the 4 muso's who made up the Mal Norton Entertainment Services Show Band to provide the backing for the weekend.
TC Brown (keyboard)
Shane Saffy (bass guitar)
Brett Graham (drums)
Lance Birrell (lead guitar)

the following artists:
Rex Dallas
Floreena Forbes
the Shelly Jones band
Kirsten Minnick
Bill Kosseris
Marcia Armfield (Wells)
Justin Landers
Ngurragar
Tas Touvras
Trevor Hannan
Dale Hooper
Mark Swain
Charmain Pout
Jo Hyndes
Jayson Obrien
Sue Smith
Barry Dickerson
Peter Leslie (Awards host)

Artists who who were advertised but could not make it for various reasons were :
Bobby Silk
Roley Ward
Kerry Hodge
Lorena Quinlivan

DUBBO COUNTRY INN SPECTACULAR 2018( Only some of the artists Pictures)

The 2nd Annual Dubbo Awards for services to Country Music were announced and the following resulted:

Dubbo Awards for Services to Country Music
MAL NORTON ENTERTAINMENT SERVICES
KEEPING THE DREAM ALIVE AWARD.

TRACY COSTER

JOHNNY NORTON
LIFETIME ACHIEVEMENT LIVING LEGEND AWARD

DALE HOOPER

RICHARD "RITCHIE" HOMES
LIFETIME ACHIEVEMENT LIVING LEGEND AWARD

NEV MOLLOY

KEN CAMERON
LIFETIME ACHIEVEMENT LIVING LEGEND AWARD

REX DALLAS

LES NOLAN

MEMORIAL AWARD

ALLAN NOLAN

HAROLD "HEC" DAVIES MEMORIAL AWARD

MARK SWAIN

RON "BOOZA" VARTY MEMORIAL AWARD

FIBBER PARKER

KEN "KENNY" PRITCHARD MEMORIAL AWARD

KENNY KITCHING

JOHN P TOOMEY MEMORIAL AWARD

FLOREENA FORBES

GEORGE GROOMBRIDGEMEMORIAL AWARD

HUGHIE STONE

ROBERT (BOB) MERRITT MEMORIAL AWARD
BOBBY SILK

RALPH TRIBE MEMORIAL AWARD

RUSTY COCHRANE

ROD PILON TRANSPORT AWARD

KATE DANIEL

SPLIT IMAGE AUDIO AWARD

CHARMAINE POUT
Congratulations to ALL the winners and Nominees I'm glad it wasnt me who had to decide who the winners were going to be because each and every nominee couldve won but there are only 14 awards.

Thank you to The Photonews (Dubbo), Daily Liberal (Dubbo)
Ian Mcnamara (Australia all over ABC radio) Dubbo City Council (tourism committee) Radio 2DU Radio 87.6
save the June long weekend free and come back again next year when we do it all again and help me keep my dads dream alive .
Cheers
Mal
Mal Norton Entertainment Services Dubbo.

<

THE CHAD MORGAN STATUE

The account below was provided by Tamworth's Lorraine Pfitzner - the lady behind the

statues of our County Music Greats, has been raising funds for the Chad Morgan bronze statue -

to be erected in Peel Street, Tamworth - alongside Slim Dusty and Smokey Dawson.

Anyone wishing to donate towards the statue the banking details are provided below.

CHAD MORGAN 'The Sheik of Scrubby Creek' is the last of the Pioneers who is still performing

today. At the age of 83, he has clocked up 64 years of service to the Country Music industry - releasing

his first recording in 1952. Over the years (like man entertainers) Chad has given to charity, and also he

was sent on tour at the request of a Country Music Club back in 1970's to recoup some losses. Slim Dusty

crown him 'Clown Prince of Country Music'.

Northern Inland Credit Union

Account Name: Country Capital Bust
BSB 802-298

Account number: 40266

Those who offer to do a benefit shows . . . . and to have Chad on their show - should contact Chad Morgan direct.

"Sweet Dreams til Morning "is Kylie's second album which followed her debut album "Bellingen Says Goodnight." (Still available).
Radio presenters are discovering Kylie's authentic traditional style.
" Sweet Dreams 'til Morning" features well respected Australian country musicians" : Allan Tomkins ( Tomkins Guitars), Bob Howe, Malcolm Hamerston, Tomi Graso, Hester Fraser, Andrew Clermont, Dean Gray, Rachel Johnson, Justin Standley and Gary Brown ( Hall of fame steel player).
"Sweet Dreams 'til Morning" was recorded, mixed and produced by Gary Brown at Propaganda studios. It was mastered by Herm Kovak at Ramrod Studios

Kylie Adams-Collier Biography
kylie.adams.collier@gmail.com
0423956758
www.kylieadams-collier.com

"Sweet Dreams til Morning "is Kylie's second album which followed her debut album "Bellingen Says Goodnight." (Still available).
Radio presenters are discovering Kylie's authentic traditional style.
" Sweet Dreams 'til Morning" features well respected Australian country musicians" : Allan Tomkins ( Tomkins Guitars), Bob Howe, Malcolm Hamerston, Tomi Graso, Hester Fraser, Andrew Clermont, Dean Gray, Rachel Johnson, Justin Standley and Gary Brown ( Hall of fame steel player).
"Sweet Dreams 'til Morning" was recorded, mixed and produced by Gary Brown at Propaganda studios. It was mastered by Herm Kovak at Ramrod Studios.

Sweet Dreams 'til Morning" features twelve tracks. Seven penned by Kylie and five traditional tracks which include : Don't Fence me in, I Can't Help it if I'm Still in love with You, Dream a Little Dream of me, Careless Love and Crying Time.
Kylie's originals include: When Loved ones Are Near, I Wanna Live on a Farm, Come on and Dance with me, Goodbye Dear Tamworth, Waiting For Heaven to rain, Sweet Dreams 'til Morning, Goodnight Dear Dad Goodnight are in traditional country style, featuring stories from a popular country music festival to dreams of angels.
"Goodbye Dear Tamworth" is Kylie's first single off her album, released on CRS 187 and made it into the OZ COUNTRY MUSIC RADIO CHARTS and reached #32 on the Country Tracks Charts Top 40.
Kylie's single "Waiting For Heaven to Rain "(a duet with Justin Standley) on CRS 190 reached #2 on the Country Tracks Top 40 charts.
Her next single "Sweet Dreams 'til Morning" CRS 193 ( title track) is released through CRS publicity.
Since the release of "Sweet Dreams 'til Morning" Kylie has received wide acclaim by national Australian radio.
Kevin Walsh featured "Sweet Dreams 'til Morning" as album of the week on Good Morning Country and stated "This is an album you should be very proud of and truly deserves to be album of the week." www.goodmorningcountry.com

Mark Eckel featured Kylie's album on OZCMR : www.ozcmr.com
He stated "Hi Kylie, I had to tell you this; I listened to your album. It is unique and you have a little something in your voice that lends itself to a distinct sound for the old songs you have chosen. All up a lovely album that I will really enjoy playing." Leonie McClure debuted Kylie's album on her popular 2rrrfm My Kind of Country. Leonie dedicated over an hour interviewing Kylie and playing every track from her album. Kylie won an award from Leonie in Tamworth 2015 and 2016 for best album on her show. Leonie stated "This is going to be one of my favourites."
https://www.youtube.com/watch?v=iRJv4GTuVkO

Australian Queen of Country, Jean Stafford stated "She reminds me of Kitty Wells."
Kylie's singing has also been compared to Vera Lynn and Iris Dement.
Kylie performs part time. She also runs a singing nanny business, writes songs, and produces and presents "Countryfolk Around Australia" every Sunday Morning 6am EST on national radio.
This is broadcasted to over thirty stations around Australia through the Community Radio network. Kylie supports Australian independent country music artists.
Kylie recently shot and edited her own music video clip for her single Waiting For Heaven to Rain. It features Rodeo legend Jim Rogan and his brimby " Spud" found at Guy Fawkes National Park near Dorrigo. Kylie shot the video at Ingleside, Woombi ranges and Cessnock NSW.
https://www.youtube.com/watch?v=W0vmZxPIzco
She is very grateful that radio presenters are giving her CRS 190 single plenty of airplay.
There's a lot coming up for Kylie this year and it looks like things are going to get even busier.
Kylie's gigs are regularly updated on her website and Facebook
www.kylieadams-collier.com
https://www.facebook.com/kylieadamscolliermusicandpublicity/
Kylie is a member of:
Capitol Country Music Association
Tamworth Songwriters Association
Country Music Association of Australia
APRA AMCOS

Doug Bruce has been quiet on the scene lately, busy in Shoo Fly Studios, producing his own album, as well as for other artists. He is set to return in 2016 with a new album and new radio release in January. And you had better be ready for some solid, authentic country music, folks!

'Unsung - a tribute to the songs of Buddy Bruce' is a very personal album for Doug. It contains a set of songs chosen from the extensive songwriting catalogue of Buddy Bruce, Doug's much loved and inspirational uncle, who was sadly taken too soon of brain cancer in his early 60's.

Doug and his specially chosen pickers on this album (Stuie French, Michel Rose, Rusty Cochrane, Vaughan Jones, Jacob McGuffie) have brought these songs to life, carefully honouring the intentions of the songwriter, whilst also adding an interpretation of the songs that reflects Doug's own style.

Whilst Buddy had a few of his songs cut by the likes of Minnie Pearl, Red Sovine and The Willis Brothers during his stint with Starday Records, many others did not see the light of a professional recording studio, and lay dormant in the fading tapings held by his family.

The first release to radio, on CRS 187 in the second week of January, is "The Tears", a quirky, toe-tapping honky tonk song that is bound to be a big crowd favorite!

'Unsung" is a 12 song album and will be released at the 2016 Tamworth Country Music Festival. Doug and his band, The Tailgaters, have one free show on every day during the Festival, at Diggers and Wests Lounge.

BILLY BRIDGE BACK IN THE STUDIO FOR NEW ALBUM

Golden Guitar Finalist BILLY BRIDGE is heading back into the studio to record a brand new album of original songs, having written a collection of stories about Australia and Australians that are some of his finest work.

You may remember Billy for his hit Mallee Dust and this new album brings to life stories just like that great song. Songs about our heroes, our hard working men and women and our battles at home fill this album and it will be a must have album of 2015.

People can be a part of this project now by pre-purchasing the album, and extras if they wish, at the crowd funding site Indiegogo.

All of the funds raised in this campaign go to making this album a reality, plus if you pre-purchase or contribute early, you will be part of the whole process with exclusive insights and be amongst the first people to receive the album.

For more information and to contribute to the campaign, please go to http://igg.me/at/billybridge

Media contacts for Billy Bridge:

Mobile: 0432 219 888

Web: www.billybridge.com

Email: billy.bridge@bigpond.com

Facebook: www.facebook.com/billybridgemusic

Love Police Present

THE FELICE BROTHERS

Announce Special Melbourne and Sydney Headline Shows

Tickets On Sale Now

The much loved and very respected The Felice Brothers are making a welcome return to Australia and they are pleased to announce two very special headline shows, in Melbourne and Sydney in March.

The first show will be held in Melbourne at the Toff In Town on Sunday March 1 while the second will be north of the border in Sydney on Saturday March 7 at the Newtown Social Club.

Tickets for both shows are on sale now.

The Felice Brothers, who comprise of Ian Felice – vocals / guitar, James Felice – accordion / keys / vocals, Greg Farley – fiddle / vocals, Josh Rawson – bass / vocals plus recent addition David Estabrook - old friend / new drummer, are also touring Australia with Conor Oberst.

Touring on the back of the 2014 release 'Favorite Waitress', an album that Paste Magazine calls the band's "best to date…a remarkably varied and well-paced collection of tunes", the band represent a strong musical legacy forged by hard work and many miles travelled.

Hailing from the Catskill Mountains in upstate New York, where a homegrown sound has been working its way through the bloodlines for generations, their rambling journey so far has brought them from busking in New York City subway stations, to tours across the Northern and Southern Hemisphere that have included enthusiastically received performances at music festivals, clubs, ballrooms, theatres and all between.

Opening the night at both shows will be LOST RAGAS featuring Matt Walker, Shane Reilly, Simon Burke and Roger Bergodaz. The bands debut album, Phantom Ride, was described by the Sydney Morning Herald as "a gem – a shimmering paean to road-weary rock 'n' roll, rooted in the blues and using wavering country as a staff with which to prop itself up as it meanders from one sonic stop to another" and was ABC Radio National's Album of the Week. The new album Trans Atlantic Highway will be out March 2015 and the first single, Marijuana Mornings is available now.

The Felice Brothers. One extraordinary band. Five incredibly talented musicians. Two fabulous shows. Don't miss them!

"A true celebration of a band that is as genuine as they come and who delivered a masterful set of music." - fasterlouder.com.au

"An object lesson in emotional intelligence and musical virtuosity." – The Guardian

For all media requests, information and interview requests please contact –

Chris O'Hearn @ Thrillhill Music • chris@thrillhillmusic.com or 0413 382717

Allan Caswell Receives His 29th Golden Guitar Finalist Nomination

with "Sometimes When You Lose You Win"

ALLAN CASWELL earned his first Golden Guitar nomination in 1980 and his latest in the 2015 Awards … a remarkable 35 years between the two! There are a number of artists this year that weren't even born when he won the "Best New Talent Award" for King Of The Rodeo.

"If it wasn't for JW doing so well … I'd be the oldest in this year's Awards too … it's nice to still be relevant after all these years", said Caswell. "I am really proud of the work that Roger Corbett and I did on this album. It started as a fund and awareness raiser for my court case with Sony but quickly turned into a collection of some of my best ever songs and stylistically a big step out of my comfort zone".

And why choose Alt Country?

"When I started, I was considered either too country for pop or too pop for country … now I'm too country for country" … "I don't belong in the mainstream as it now is … I prefer it out here on the edges … I love writing with the mainstream artists. They are really talented and I'm proud of the songs we have written together and about having the songs on their albums but as an artist I need to express things the way I feel them myself."

"Roger Corbett's work on "Sometimes When You Lose You Win" was amazing. His vision for the album was as strong as mine was and he pushed it into areas that I hadn't imagined it going … he also claimed that I listened to him on this record more than I had on the other albums he produced for me."

Much of what occurs on Sometimes When You Lose You Win reflects a really personal struggle. The title track is the first single off the album to go to radio and was written with Allan's wife Marian about what it feels to take on something this big and how much you appreciate the support of "people you don't even know". As a whole, the album is laced with humour, satire, nostalgia and the depth of lyric content Caswell is known for. Apart from Marian's contribution and the songs he wrote by himself, Allan also collaborated with Lachlan Bryan, Drew McAlister and ex-Roxy Music member Dave Skinner to build a collection of songs that are biting, funny, moving and clever, sometimes all at the same time. The seamless medley of Christmas In Dixie and On The Inside must surely be ruffling a few feathers down at Sony.

For more information, copies of the album and interviews, please contact Allan Caswell on 0419 218 988 or email allan@allancaswell.com

CONNIE KIS RETURNS WITH "NAKED UNDER THE RADAR"

Connie Kis officially released her 5th album "Naked Under The Radar" through WJO today Friday November 7th. The latest release features 12 tracks all of which were written by Connie Kis who also plays acoustic guitar on ten of them. The album was recorded, mixed and mastered at Mastermind, Nashville TN by Doug Wayne (Holmquist).

Some of the tracks would be familiar to her fans and that's because Connie chose to re-work some personal gems from earlier albums that had slipped 'under the radar' the first time around and the tracks have now been re-recorded acoustically.

The album's first radio single, 'On The Other Side Of Midnight' has already grabbed the attention of radio presenters and is steadily gaining momentum with its up tempo, bare bones, country roots story of love possibilities after a fun night out at the local bar. This week the single came in at #4 on the Country Tracks Top 40.

Since the release of her previous album, Connie Kis has dealt with and survived treatment for cancer. "Releasing this album has great significance to me," says Connie Kis. "It symbolizes new life and opportunities on so many levels. New life for me personally and new life for my songs."

Connie's career highlights include being named Western Australia's Best Country Female Artist three times, winning the Best Independent Country Music Album for Western Australia twice, and receiving a TIARA for Female Vocalist in 2012 along with multiple awards for song-writing. She has already enjoyed chart success in Australia with her self-penned songs.

'On The Other Side Of Midnight' was serviced to radio earlier this month via

CRS Publicity #177 http://crspublicity.com.au/crs-cd/177/connie-kis-andersen4/ & WJO Content Delivery Service in September

http://www.conniekisandersen.com.au/ | https://www.facebook.com/conniekis.andersen

"Naked Under The Radar" is out now through WJO

For further information including an interview with Connie Kis, please contact: KrisKat Publicity

E: kris@kriskatpublicity.com.au | Ph: +61 2 9349 5328 | M: +61 414 334 348

Rhiannon Cooke Releases First Single to Radio

Thursday night 30th October, Rhiannon Cooke debuted her very first single to radio in front of family, friends and supporters at The Church Bar in Windsor. At 19 years of age this is a great thrill for Rhiannon to be on the path to fulfilling her dreams.

Her single "Swings and Roundabouts" (CRS 177) was gifted to her by Golden Guitar winner Tamara Stewart and Horizon Award winner Amber Lawrence, the writers of the song. Produced by the highly talented Brad Bergen, the song is an uplifting look at the in's and out's of being in love.

"Love is the ride of your life, love is the lows and the highs,

Love is the goodbyes and the I can't live withouts, Oh swings and roundabouts."

A stunningly shot video was also launched on the night produced by the talented Paul Denham and is now on CMC.

She began training in singing and dancing at five, and held a vocal scholarship for six years at St Paul's Grammar School Cranebrook.

For the past 10 years Rhiannon has been studying vocal performance with Natalie Carboni while also studying guitar and song writing.

In 2007, Rhiannon won the "13 and under Vocal section" in the Sydney Eisteddfod - a big achievement for a 13 year old. In 2010 Rhiannon was chosen as one of the top eight for the Grand Final of the Contemporary Singer of the Year.

In 2013 Rhiannon placed highly in all categories she entered, but her most satisfying achievement at the 2013 Sydney Eisteddfod was when she won the Country Section performing one of her original songs from her EP – Reflections.

Rhiannon is also enrolled in the Australian Academy of Country Music this January to set her on the path of what we believe to be a stellar career.

Interviews: Cameron Syrett: 0437 880 887

Ray Kernaghan Named 2014 Australasian Country Music Living Legend

Iconic Australian Country Music artist, Ray Kernaghan, was presented the 2014 Australasian Country Music Legend Award at the Slim Dusty Country Music Memories Concert in Kempsey over the weekend.

The award honours an artist's lifetime contribution to country music by entertaining and supporting traditional Australian country music. It also honours the achievements of those who pioneered Country Music in Australia and who are actively engaged in writing, recording and performing Country Music.

To receive the award, recipients must qualify in a minimum of four of the seven criteria. Ray Kernaghan qualified in all seven categories.

The announcement of Kernaghan as the 2014 recipient proved a popular choice throughout the audience and one that completely shocked Kernaghan stating, "I'm flabbergasted. In fact, I'm bloody flabbergasted!"

For decades, Ray Kernaghan has toured the length and breadth of Australia and is the recipient of twelve Gold and two Platinum Albums having reached sales in excess of one million copies – a major achievement for an independent recording artist.

Ray Kernaghan was joined at the announcement of the 2014 Australasian Country Music Living Legend Award by wife, Pam and daughter Tania.

For further information please contact karen@taniakernaghan.com

DYNAMIC DUO SALUTES THE
HANDS OF FAME

Multi-instrumentalist BOB HOWE and vocalist DONNA FISK have joined forces to salute the songwriting and recordings of fellow inductees in the Australian 'Country Music Hands of Fame'. The first release is a pair of digital singles; Donna sings 'Still In Love With You' and Bob performs 'The Preacher'.

BOB:
STILL IN LOVE WITH YOU was written by GARTH PORTER (inducted in the year 2000) and Tony Mitchell. At the beginning of the seventies, I was fortunate to see their band Sherbet win the 'Hoadley's Battle of the Sounds'. By the mid-seventies, while working for Festival Records, I would meet the band and also experience them in concert at the peak of their popularity (I'll never forget the sound of the Hordern Pavilion packed with screaming girls!). In the nineties, Garth would become the uber-producer on the Australian Country Music scene.

DONNA:
I saw Sherbet as a young girl when my Dad Gene Bradley Fisk and his band were on the same bill and Dad compered the show. I remember trying to listen to the music while the other girls were content to scream. Years later, I would work with Garth when he was producing James Blundell's debut album and I was asked to duet on one of the tracks. For this new project, produced by Bob Howe, I chose 'Still In Love With You' to respectfully represent Garth and also pay tribute to Daryl Braithwaite who I regard as having one of the finest and most unique voices in the world.

BOB:


I first met DONNA FISK in 1980 just before we became part of the 'Johnny Chester & Hotspur Roadshow'. Later I led Donna's own band, 'Hot Diggity' and by the mid-eighties, we had toured every state of Australia and cemented (no Hands-of-Fame pun intended) a friendship that has endured more than three decades. I've always regarded Donna as one of Australia's finest singers and was delighted that she agreed to join me in this project. She has won countless Victorian and National awards and was herself inducted into the Australian Country Music Hands of Fame in 1989. Though we've given Still In Love With You a country twist while still retaining the essence of the song (including the memorable bass line), Donna brings a new vitality to the lyric and melody.

BOB:
The inspiration for this new version of THE PREACHER comes from a recording by legendary Australian guitarist DAVE BRIDGE (inducted in 1993). A founding member of the Joy Boys, Dave also had a string of solo instrumental hits. He recorded The Preacher on the B-side of his 1963 single The Swan and it features a distinctive bass part and minimalist approach. I've combined that with the influence of the original version by the Horace Silver Quintet and a dash of Western Swing.

DONNA:


Working with a gifted professional like Bob has always been just natural; cups of sweet tea and biscuits on the 'easy road less travelled'! A true country gentleman. He played on many of my early recordings, a professional showing ultimate respect to his fellow music artists in his many roles as musical director, producer and entertainer. I truly cherish this fun time making music together again. No-one was more delighted than me when he was inducted into the Australian Country Music Hands of Fame this year (2014). On The Preacher, Bob shows his multi-instrumental skills by playing (in order) bass, brushes, acoustic guitar, mandolin, harmonica and electric guitar!




101 DAYS UNTIL THE ​

PREPARATION​S ​ARE UNDERWAY FOR THE 43RD TAMWORTH COUNTRY MUSIC FESTIVAL OFFICIAL GUIDE

It​'s ​40 years since Country Music Capital News published the very first program for the 1975 Tamworth Country Music Festival

Now with just 101 days until the 43rd Tamworth Country Music Festival commences, Rural Press Events is preparing the next big publication of the program, now referred to as the Official Guide To The Tamworth Country Music Festival.

The "Official Guide" is the ultimate reference for the 55,000** country music fans anticipated to converge on Tamworth – Australia's Country Music Capital – and will assist navigation around the gigantic music fair.

The festival will see more than 800 individual artists and musicians perform and the "Official Guide" is a valuable and resourceful annual for fans to plan their 10-days experience.

​DEADLINE: November Capital News is October 10​

​DEADLINE: December Capital News is November 7​

The Official Guide will be available through pre-sale, from newsagents in and around Tamworth and selected newsagents throughout

New South Wales and Victoria from the first week in January 2015.

** (aggregate over 10 days)

PHONE OUR FRIENDLY STAFF AT

​RURAL PRESS EVENTS | 02 6768 5800

l




Press Release: August/September 2014

Justin Standley Riding High For Relay with 'Stand By Me"

When JUSTIN STANDLEY was named Patron for Relay for Life in his hometown of Bundaberg for 2014, he decided to promote the worthy cause through his music.

"Cancer takes so much from so many," said Justin. "As a cancer survivor myself, and having two of my best friends being diagnosed with aggressive cancers this year (one of whom passed suddenly in May), I made my role as patron into an opportunity to fight back against this disease."

Justin teamed up with multi-Golden Guitar winning producer MATT FELL to produce this special song, Stand By Me. Matt has captured Justin at his vocal finest on this latest single with Justin's live performances of this song moving many listeners to tears. The single has also debuted in the Country Tracks Top 40 Chart this week.

"Musically, it's one of the best things I've ever done!", says the former X-Factor star.

Stand By Me is the theme song for Bundaberg Relay for Life and appears on the charity album Hope Lives Here (produced by Justin Standley and Karen Bath). This country/folk CD also includes the talents of Golden Guitar winners EVELYN BURY, AMOS MORRIS and LINDSAY BUTLER.

Copies can be purchased via the Bundaberg Cancer Council by calling (07) 4150 4500.

Stand By Me is also available on iTunes (single only) with 100% going to the charity.

---------------------------------------------------------------------------------------------------------------------------

For interviews and further information please contact:

Justin on 0478 900 432 or email: teamjustinstandley@gmail.com

Karen Bath (Relay for Life) on 0412 180 490

Graham Rodger & Catherine Britt

present their latest single

"Reach Out" (CRS 175 Track 14)

3 million people in Australia are living with Depression or Anxiety!

Di Carroll, CEO of the Trans Help Foundation, an organisation dedicated to the wellbeing of truck drivers, approached Graham to write a song which would encourage drivers to seek help if and when required. The result of that request was "REACH OUT", a song which delivers a very important message not only to truck drivers, but to every one of those three million people suffering from some degree of depression. The voices of Graham and Catherine combine dynamically to deliver a positive message of hope and the importance of anyone in need to seek and to accept help. Assistance is available to anyone if they just "REACH OUT".

Both "Beyond Blue" and "Trans Help" have adopted "REACH OUT" as a tool to get their message out. A special introduction to the song, recorded by Graham, is also attached to this Press Release for you to use on your program/s.

Graham is very happy to conduct interviews and discuss the road that led him to the writing and recording of this song. Catherine sends her total commitment and support but unfortunately is overseas recording her new Album, so will not be available for interviews.

Phone Graham on 0427 130 853

We trust we can count on your support in getting this important message out into our community.

Born n Bred Summary

They are multi-award winning singer/songwriters who have recently won "Best Alternative Song" at the Canberra Blues and Jazz Festival in 2014.

They have just returned from a successful - charting tour of Nashville, Tennessee and Alabama.

They have a raw, unique sound that is as equally emotive as it is uplifting and fun to jig along with.

The self-titled album was co-produced by Mark Mosely and this is what Gordy Collins had to say:


.... after several decades ( I won't say just how many) in the Music and


entertainment business, in this town and others, I can say it's not often that I get to become part of a

project that I feel this good about! And be proud of! Paul & Glenda are two great people! But more than

that ...They are Good at What They Do! Write, Sing and Perform! I love everything about them

both! Their Attitudes, their genuine love for Their Music, Music in general, for People, and their joy to be

able to give all of this along with the zest for life itself….to the people they perform
for. Gordy Collins

Your audiences will enjoy dancing, singing along and generally, having a great time with both their originals

and innovative covers.

Here is the Website and a couple of YouTube links:

White Lies (ballad): https://www.youtube.com/watch?v=s_V5fLp2mU8

The Kelly's (uptempo): https://www.youtube.com/watch?v=ZC_XS1Sjwuo

Debra Wylde
Valley Girl Promotions
Mobile: 61 415 766 660
Email: debrawylde@gmail.com




Col Hardy

This album is the first I have recorded for over 20 years. It includes some of many favourite songs along with songs that have special meaning to me.

The title song 'I Am' was written by Eddie Lowe, is for my grandson Jayden, who is autistic. The song is about understanding how important it is for peoplewith special needs to be understood, to help them lead a normal life as possible.

The song 'We Are Australian' is a song that brings all Australian's together. 'The Royal Telephone and Australia Downunder is my tribute to Jimmy Little. There are 11 tracks on the album, and I am sure my fans will enjoy them.

Col Hardy.

'I Wouldn't Change A Thing' is the fourth single released from Adam Toms' album "Rich Man", produced by multiple Golden Guitar winner Matt Fell. Toms wrote the track when his eldest son Mitchel was slap bang in the middle of the 'terrible twos'.

Like most parents going through this time Adam and his wife continually questioned their parenting ability but a few years later, Mitchel was diagnosed with Autism.

Toms remembers, "We had a good couple of years scratching our heads thinking we were just lousy parents and it wasn't until the kindergarten called us in to bring to our attention some common behavioural and sensory traits that we started the diagnosis process"

A couple years on, 'I Wouldn't Change A Thing' has a whole new meaning and Toms has formed a relationship with Autism Spectrum Australia (Aspect). Aspect is Australia's leading supplier of services for people with an autism spectrum disorder (ASD) and other disabilities. Aspect services provide much needed support to children, families, carers and communities.

ASD is a lifelong developmental disability that affects, among other things, the way an individual relates to his or her environment and their interaction with other people. An estimated one in 100 people have ASD; that's almost 230,000 Australians. ASDs affect almost four times as many boys than girls.

Inspired by his sons everyday breakthroughs Toms intends to raise awareness for all things Autism and raise a few dollars along the way. With his youngest son Riley, three, also showing signs of Autism, Toms knows the importance of early diagnosis and intervention which is one of the messages he wants to communicate.

With April 2nd being 'World Autism Awareness Day', Toms will be in and around Sydney that week and is honoured to be performing at the 2014 Aspect National Recognition Awards in Sydney on April 8. Coinciding with that special date, all single download sales will be donated to Autism Spectrum Australia and for the following six months Toms will also be donating $10 (Aus) from all physical "Rich Man" album sales to the cause. Albums can be purchased at www.adamtoms.com In addition, for the following three months Toms will also be running a raffle with the major prize being a Maton M225 guitar generously donated by Maton Australia. Again all proceeds will be donated to Autism Spectrum Australia.

The associated video clip, now playing on The Country Music Channel, created by Toms himself was a three-month labour of love– view here :

http://bit.ly/1qXkp6a

'I Wouldn't Change A Thing' was serviced to radio via CRS sampler #172: http://bit.ly/PRKLJ6

And Amrap's AirIT:

http://bit.ly/1qXk2Zr

For further information including an interview with Adam Toms, please contact: KrisKat Publicity

E: kris@kriskatpublicity.com.au | Ph: +61 2 9349 5328 | M: +61 414 334 348




LYDIA D'LASSELLE

Lydia has been a keen vocalisit from the age of 12 years and has pursued her music career


Lydia has performed at RSL Clubs and Country Music Clubs in Victoria leaving her audience spell bound and wanting more.

Lydia enjoys singing and has done from a very young age has sang in church and school choirs and Festivals and Recently won the Buskers Award at the Horsham Country Music Festival this year 2014

Her infuences are LeAnne Rimes,Taylor Swift,Dixie Chicks and Carrie Underwood,Tammy Wynette,Connie Smith and Patsy Cline also to name a few Australian artists Gina Jeffrey's Camille TeNahu,Clelia Adams and trhe McClymonts, Country Music is played daily in her home Country music is what Lydia loves to sing.

Lydia attends the nationial Music School in Melbourne Victoria.where she studies music and singing.

Over the years Lydia has taken part in a range of Australian Country Music Festivals and local talent quests,taking out prizes in her age and older age groups.

Her 2 track CD was recorded in January 2009 at Swingin Doors in Sydney n(2 days)after her 12th Birthday

For furthur information contact Jude on 0427 291 290 or email: jdlassel@clubtelco.com .





DEAN PERRETT ENTERS COUNTRY TRACKS TOP 30 CHART WITH

Glory Bound Train is a barn burner single from DEAN PERRETT's newly released bluegrass gospel album The Shelter Of The Cross and enters the Country Tracks Top 30 Chart for the first time this week.

Produced by LARRY MARRS and recorded at Marrs Studio and Digital Underground Studio in Nashville, the album features outstanding musicianship from legendary bluegrass greats SCOTT VESTAL, ROB ICKES, AUBREY HAINE, MIKE BUBB, TIM MAY, CODY KILBY and PAUL BREWSTER.

Dean has been a long time bluegrass fan and the recording of this project was something of the highest importance to the heart and soul of this country bloke from Queensland. These recordings are widely regarded as Dean's best recordings in a recording career now spanning 24 years.

Dean Perrett is a truly versatile traditional country artist, from Bush Ballads to Bluegrass, he nails it every time!

To organise an interview with Dean about his great new single and album, please phone 0438 780 760 or email info@deanperrett.com




Doug Bruce is releasing the third single 'Clock Out at Five' from his highly acclaimed third album Made That Way - "unquestionably his best album to date" (Susan Jarvis, Capital News, 2013), topping off a very successful year of album sales, performances and award nominations. The first two releases ('Made That Way' and 'Thank God I'm A Cowboy') from the album were big radio and video chart successes.

Self-penned and self-produced by Doug at Shoo Fly Studios in Heathcote, Victoria, 'Clock Out At Five' has been described as "a Buffet-esque song that radio DJs pick up on immediately and its already becoming a rowdy crowd favourite" (Denise Torenbeek, Country Update, 2013).

This song is the perfect entree to imminent Aussie work break-ups and summer holidays. It's all about working hard and living for the weekend (and whatever days that may be to shift workers!). "Work a 40 hour week for the boss man's dime... 5 days are his, the last two are mine!"

No matter which days of the week you work it's that proverbial light at the end of the tunnel that gets you through..."It ain't easy but it's how we survive. Time drags on till you clock out at five". 'Clock Out At Five' is sure to get you there a whole lot quicker!

Hear a snippet from the single, for release digitally on CRS 1 November

here:

https://www.dropbox.com/s/nio2euhea3xyu4c/Clock%20Out%20At%20Five%20tsr..mp3

Contact Jodie Doyle @doug@dougbruce.com.au for radio interviews or for further information on how to get the single if you are not subscribed to CRS.

Doug has been honoured with several award nominations this year, including Best Country Album at the prestigious The Age Music Victoria Genre Awards.

Doug Bruce & The Tailgaters, have graced the bill of many of the big-ticket shows this year, including CMC Rocks the Hunter, CMC Rocks North QLD and Mud Bulls & Music, illustrating the rising affection audiences have for this artist and his band.

Recently described as 'the love child of America and Australia', in recognition of Doug's Texas origin and his adopted country and 'band of brothers', it seems we can't get enough of the authentic, honky tonkin'

country Doug and the boys keep serving up.

The new year will see Doug and the band hit the ground running, with another full schedule lined up for the Tamworth Country Music Festival.

"We say every year that we need to pull back on the number of shows we do at the Festival, but hey, we have too much of a good time to just do a show or two and get outta town!" All of their shows are free and, as Doug says, "If you can't find us in Tamworth...you just ain't looking!"

RUCKUS Press release

Yep, a new song from the RUCKUS gang.

After a spell out of the studio RUCKUS are at it again.

RUCKUS have been and still are feverishly recording a new CD to be released later in the year.

With a great lot of new original material, a couple of revamped older originals and a couple of great covers thrown in there promises to be something for everyone.

It's been a few years since RUCKUS have hit the studio and this album promises to show off the new direction they have headed in as a band.

Still playing live regularly and gathering new fans as they go, RUCKUS have been including their new material in their repertoire and getting a great response for their new tunes.

The first single released from the album is "Don't Judge a Book by its Cover" (CRS 168 Track 17) A slightly slapstick look at the people you might come across while pursuing our favourite passion and pastime, playing live!!

The face of RUCKUS may have changed a little over the last three years but our dedication to our fans and supporters is unwavering and we appreciate very much your ongoing support.

We hope you love and look forward to our new album coming out later in the year …..The RUCKUS gang.

We've also attached a Radio ID for your program!!

We'd love to have a chat about our new single so please contact Mick on:

Ph. 0407 338 343

Allan Caswell

Allan Caswell

Forty years into a long and successful career, Allan Caswell is having one of his best years ever.

At the Australian Independent Country Music Awards (The Southern Stars) in Mildura he picked up the award for "Album Of The Year" for "It's A Country Song". The title track also won him the awards for "Male Vocal Of The Year" and "Single Of The Year"

"It was a huge night," said Caswell " … I think the highlight was receiving an Award from my hero and good mate Chad Morgan."

2013 was already a big year for Caswell, having co-written hits for McAlister Kemp, Graeme Connors and Stephanie Jansen as well as co-writing a song for Jasmine Rae's new album. The first single, the title track from "It's A Country Song" has already been a chart hit and the new single "The Next Thing That You Hear" is receiving a lot of airplay right across the Country. Since the start of year, there have only been 3 weeks when there hasn't been at least 1 Caswell song in the charts.

As Caswell puts it "The difference between being a has been and a legend is often how long you can grow your beard … "

Caswell's "Caswell Takes It To Australia By Eyre Tour" is in full swing with recent appearances in Queensland (including The Gympie Muster), Canberra, Broken Hill, Mildura and South Australia. 2014 is already shaping up with tours planned to Queensland and South and Western Australia.

For more Information and interviews: Allan Caswell 0419 218 988 www.allancaswell.com

For Bookings: Amanda Thomas 08 8331 7966, 0411 414 886

ARE YOU PLAYING JAMES STEWART KEENE'S EXCITING NEW SINGLE "BOTTOM OF THE BARREL" YET?


Get on board with Australia's fantastic country rock sensation JAMES STEWART KEENE! His contagious new single Bottom of the Barrel is out to radio now through CRS Publicity on the September CD (CRS 168).

The songwas co-written in Nashville earlier this year with Sydney singer-songwriterSTEVE McNAUGHTON. The "tongue-in-cheek" ditty tells the story of a guy unlucky in love, but that's not necessarily a bad thing for him! Despite all the trouble, with a beer in hand at a cheap bar and a string of willing ladies to keep a fellow company, there really is "a whole lot of love at the bottom of the barrel!"

Produced by James, mixed by award winning Producer/Engineer MATT FELL and mastered by DON BARTLEY, Bottom of the Barrel is sure to be a huge success!

James has been very busy finalising his forthcoming digital album The Navigator and

Bottom of the Barrel highlights the strength and depth of the material to be released later this year.

He is among the new breed of modern Australian Country Rock artists. Bottom of the Barrel is OUT NOW and exclusively available for sale through all good digital music retailers including iTunes.

James is available for interview now! Contact him directly on 0422 758 138 or email: jamesstewartkeene@hotmail.com to secure your interview with this very talented artist!

Celebrations for

SHOWCASE AUSTRALIA

with

Connie Kis ANDERSEN

Connie Kis ANDERSEN

Two years after its first broadcast on CMR Nashville, SHOWCASE AUSTRALIA celebrates its second anniversary and more, this Sunday September 8th.

Growing from strength to strength, the niche program has developed from initially being broadcast on one international network, to proudly showcasing the music of Australian Country Music Artists through 5 online networks and 12 terrestrial stations both in Australia and overseas.

"As an artist, it's important to me that this radio show accurately reflects current country music activities in Australia by Australian Artists" says Connie Kis. "The playlist selection focusses on singles that are charting in Australia, new and current releases, some alternate country as well as Australiana music. To keep the program fresh, I make a concerted effort to ensure that playlists on any one network are not repeated within the month."

A strong believer in the adage; 'A rising tide lifts all boats', Andersen has given of herself to her industry for many years now and this is just one more example where she has demonstrated support of her peers.

Connie Kis admits that this was one of the hardest jobs she had ever undertaken, especially since she was a novice at broadcasting and programming. Add to that, she also found herself dealing with some challenging health issues, but recognizes now that after all the effort she has invested in her program these past couple of years, there is no turning back.

Her next step is to develop the concept of showcasing Australia through the magic of music even further. This time she plans to go beyond the broadcasting platform, so stay tuned for exciting developments.

In addition to embarking on a new SHOWCASE AUSTRALIA extension, Andersen is also looking to expand her reach and listenership through her existing radio program.

Radio stations and PDs interested in airing the program are welcome to get in touch with her via the contact information below to find out how they can access the program freely for their network/station.

For more information about Showcase Australia and what networks are broadcasting it, please visit the SHOWCASE AUSTRALIA information page or contact;

Arthur P. Benko

KM Publicity

PH: (08) 9467 7885

For bookings please contact:

Greg: 0402 106 233 Vic: 0418 331 068

Band can supply A2 and A3 posters as well as huge vinyl advertising banner.

Mt Little Joe Management: Jim Clarke Mb: 0417.136.075

Sandie Dodd Mb: 0409.332.414 E-mail:

sandiedodd@live.com

Correspondence: - PO Box 1014 Mountain Gate 3156

www.facebook.com/Sandie Dodd Music

www.reverbnation.com/Sandie Dodd

www.myspace.com/Sandie Dodd

Wild Honey are a newly formed Melbourne based band and we are now ready to start working.

We would be very interested in providing live country rock entertainment for any special events/functions or festivals.
I've attached suitable media for your perusal and listening.

Featuring the award winning voice of Ms Sandie Dodd.

The band includes ex members of Ruckus, and current members of Stomp Dog, and the

Fleetwood Mac Tribute Show.

Wild Honey play a great blend of country rock songs by popular artists such as Dixie Chicks, Gretchen Wilson, Miranda Lambert, Carrie Underwood and Keith Urban to name just a few.

Introducing....

Sandie Dodd is an accomplished singer / songwriter and busy Mum.

She has been entertaining country music audiences for over 12 years in various bands most notably lead singer in Victorian award winning and Golden Guitar Finalist Country band Ruckus.

In 2012 she released a solo EP produced by Saltbush legend Bernie O'Brien, which had 2 tracks in the European Independant Charts reaching number 3 and number 5 and earned her to be a Finalist for "Entertainer of the Year" at the Victorian Country Music Awards 2012.

Her song writing accomplishments include Best New Songwriter finalist, 2nd place in Tasmania Awards and 3rd place in Vic Song Awards with her song "Dance Cowboy Dance."

Her vocal ability has been recognised with finalist for Best Female Vocal 2006 and 2008 along with "Duet of the Year" 2008 and 2011 with Harry Jon Nanos from Crakajak.

Sandie has performed at major country music festivals nationally including Tamworth, Whittlesea, Caboolture, Wandong, Red Hill, Blue Water, Tasmania, Mt Isa Rodeo and Melbourne, Brisbane, Castlemaine and Alice Springs Truck shows and events as well as B&S balls far and wide.

She has been featured in many Music Video clips with some having high rotation on CMC.

She was also a featured artist to sing in the new year at Crown Casino complex for NYE 2000.

Sandie enjoys catering to the audience with her repertoire and includes songs of Dolly Parton, Gretchen Wilson, Patsy Cline, Loretta Lyn, Carrie Underwood, Lady Antebellum, Kasey Chambers, Jo Dee Messina, Reba McIntyre, Leeann Womack, Shania Twain , Linda Ronsdadt and the Dixie Chicks along with many other hits and standards.

She also loves to perform her Dolly Parton tribute show and cabaret act for morning melodies.

From Left- Liz Hales-Floreena Forbes-Debbie Parry- Gaye Clark

Floreena with Brian Lewis at Community Radio 96.1 Fm-Relay 92.Fm Hobart

Bob & Pat McCann Floreena Forbes-Robert Ramadge FloreenaForbes & Vanessa Warra Bob McCann on Banjo,Warren Smith Guitar & Vocals- Diane Smith Harmony


Recently I took a short break and ventured to Tasmania on the Spirit of Tasmania and had the pleasure of performing at Country Music functions. I also was able to talk on

96.1 Fm

-

92FM Community Radio in Hobart www.mvfm.com.au.

With Brian Lewis

Country Music is alive and well along the Central Coast of Tasmania with country music several nights a week from Devonport,Lonceston & Hobart also many smaller towns along the way.
Floreena Forbes 2018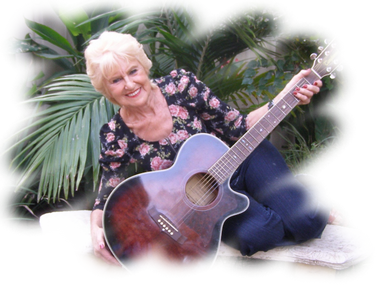 Floreena
Send Me The Pillow You Dream On
Olive Bice, Graham Rodger Floreena Forbes
Click on Photo for Poster Page.

Floreena Forbes & Vanessa Warra
"Drongo Jack" Interviews with Olive Bice & Beverley McShanagg