ON 106.7 PHOENIX FM
STREAMING LIVE
FLOREENA FORBES
Vale-COLIN R. JAMES

It is sad to announce that we have lost another Country Music artist
CHECK OUT TRIPPING DOWN MEMORY LANE

PIONEERS & AUSTRALASIAN COUNTRY MUSIC"
WILL RETURN ON
PHOENIX 106.7
WITH FLOREENA FORBES & COUNTRY MUSIC HISTORIAN
JACK PATEN ALSO KNOWN AS "DRONGO JACK"

BETWEEN 11.15-11.45pm EST.
Thursday 21st August

Covering Country Music in general.
Floreena & Jack will take you back in time talking about -
Mary Duff

&
Danial O'Donnell

106.7 PHOENIX FM

STREAMING LIVE
Doug Bruce
Releases first single
from upcoming new album
On 106.7 Phoenix Fm 21st Aug 12.15pm Doug Bruce can be heard talking with Floreena Forbes about his new single

MEET THE PRESENTERS
Also
CHECK OUT THE PIONEERS OF COUNTRY MUSIC PAGES
ON THIS WEBSITE

READ ABOUT OUR PIONEERS OF COUNTRY MUSIC
AUSTRALASION & USA
___________________________
The Bootscootin'
Travel Club
Yours in Bootscootin' Fun,
Ray, Darryl and Sharron
Phone from Australia:
1800 654 899
Phone from New Zealand:
00 617 5491 2033
ARTISTS NEWS
Updated 27.8.2014
It has been confirmed by the family of Colin James

We regret to inform you that Colin passed away Monday night

during his sleep.

Colin's funeral will be at William Farmer Funerals, 12 Victoria Street, Eaglehawk (a suburb of Bendigo) at 1.30PM

this coming Friday, August 29th.

Vale-COLIN R. JAMES



It is sad to announce that we have lost another Country Music artist, who shared inspirational songs such as 'If I Can Do It, So Can You'. In his 56 years of performing and recording Colin James had become well known within the Australian Country Music arena.

In 1958 Colin started performing in public where was part of the group 'Country Club' which also featured the wonderful Olive Bice. He first recorded in 1961 - releasing 'Sleepless Nights' / 'What Is It?' on the Crest label. Around 1960/61 Colin started his own Entertainment Agency - arranging acts for various shows including The Chad Morgan Show. This was the first time he met The Sheik, and had written two song for Chad virtually on the spot - 'Nobody Else But Little Me' and 'You're Getting Old Son' These two songs Chad still performs today. Colin ran the Agency until 1975.

Besides Chad, Colin's songs have also been recorded by many other known artists. He has also recorded with Olive Bice.

In 1984, Colin was honoured when he was inducted into the Country Music Hands of Fame in Tamworth. One of the highest achievements was being presented with an OAM (Order of Australia Medal) for his continuous services to the community.


Over the years he has appeared on various TV shows:- Good Morning Australia, Getaway, The Great Outdoors and other variety shows. He also appeared on New Faces where he won an Award for his recitation 'If I Can Do It So Can You'. Colin had also been a support act for: Reg Lindsay, Frank Ifield, Slim Dusty and Freddie Fender to name a few.

Colin James

Country music presenter at 106.7 Phoenix FM

Colin shared his stories and laughter with listeners homing in on his program at Bendigo radio station,106.7 Phoenix FM. on Fridays between 12.30-2.30pm called Movin On with Bobby & Colly.

Rest in Peace Colin

Jack Paten & Floreena

Vale Paul Rowe

It is with the deepest sadness that we pass on the news that well known country music commentator Paul Rowe passed away yesterday (Friday) from what we understand is a heart related condition.

Paul, who has spent most of his career in the radio industry in both New Zealand and Australia, and more recently over the last 15 years, headed up the iconic Festival FM at the Tamworth Festival, spent the last days of his life doing what he loved - on air at Australia's largest field days as the AgQuip FM on site PA voice.

Many of you will know Paul as the first contact for both the Festival FM radio station and the Official Guide to the Tamworth CM Festival publication, a task he performed with passion, professionalism and a great sense of humour.

Paul's sudden passing has, and will affect many of us in different ways and our collective thoughts from not only the Rural Press Events team, but the whole country music family, go out to Paul's wife Marg and son Bradley and extended families.

Barry Harley and the Rural Press Events

Graham Rodger & Catherine Britt

present their latest single

"Reach Out" (CRS 175 Track 14)

3 million people in Australia are living with Depression or Anxiety!

Di Carroll, CEO of the Trans Help Foundation, an organisation dedicated to the wellbeing of truck drivers, approached Graham to write a song which would encourage drivers to seek help if and when required. The result of that request was "REACH OUT", a song which delivers a very important message not only to truck drivers, but to every one of those three million people suffering from some degree of depression. The voices of Graham and Catherine combine dynamically to deliver a positive message of hope and the importance of anyone in need to seek and to accept help. Assistance is available to anyone if they just "REACH OUT".

Both "Beyond Blue" and "Trans Help" have adopted "REACH OUT" as a tool to get their message out. A special introduction to the song, recorded by Graham, is also attached to this Press Release for you to use on your program/s.

Graham is very happy to conduct interviews and discuss the road that led him to the writing and recording of this song. Catherine sends her total commitment and support but unfortunately is overseas recording her new Album, so will not be available for interviews.

Phone Graham on 0427 130 853

We trust we can count on your support in getting this important message out into our community.

DOUG BRUCE RELEASES 1ST SINGLE FROM UPCOMING NEW ALBUM

ON CRS 175 (TRACK 10)

Whilst the subject matter might call for a cry-in-your-beer melody, that's not what you'll get with Doug Bruce's new song, Broke Down Heart. This catchy song provides an omen to what is to come for Doug Bruce fans on his upcoming album, as it promises to grab the listener in the first few moments and never let go till the very last song

Broke Down Heart is one of ten tracks on the new album written by Doug, which includes three co-writes. "This song is a little different than what I have done before and I love that! I don't set out to write a song with a particular feel or story. If you just let yourself go with it a song can end up writing itself ...and being just what it was meant to be".

Doug engaged the talents of his band members, Rusty Cochrane, Andrew Hosking, Mark D'Rozario and Anthony Taylor in the recording of this fourth, self-produced album, as well as recruiting other local musicians, Jacob McGuffie (Davidson Brothers) on rhythm guitar, Jonathan de Robilliard and Brendan Marolla on keys. For this album, he also called in the talents of Nashville-based steel player, David Spires (who has performed with Shania Twain, Jo Dee Messina, Josh Turner and Craig Campbell) and Jenee Fleenor (has recorded for Rascal Flatts, Neal McCoy, Terri Clark, Don Williams, and Jon Pardi, and toured with Martina McBride, Terri Clark and currently with Blake Shelton) on fiddle and mandolin.

Broke Down Heart is the first single release from Doug Bruce's new album Somewhere Better to Be – due for release at the Gympie Muster, 27 August 2014. And stayed tuned for the video clip on the Country Music Channel...it promises to be a little different!

Bookings: Geoff Bell, Laing Entertainment geoff@laing-entertainment.com.au 0401498816
Media enquiries/interviews: Jodie Doyle doug@dougbruce.com.au 0477863258

Website: dougbruce.com.au

Facebook: DougBruceMusic

Twitter: DougBruceMusic

Instagram: dougbrucemusic

Born n Bred Summary

They are multi-award winning singer/songwriters who have recently won "Best Alternative Song" at the Canberra Blues and Jazz Festival in 2014.

They have just returned from a successful - charting tour of Nashville, Tennessee and Alabama.

They have a raw, unique sound that is as equally emotive as it is uplifting and fun to jig along with.

The self-titled album was co-produced by Mark Mosely and this is what Gordy Collins had to say:


.... after several decades ( I won't say just how many) in the Music and


entertainment business, in this town and others, I can say it's not often that I get to become part of a

project that I feel this good about! And be proud of! Paul & Glenda are two great people! But more than

that ...They are Good at What They Do! Write, Sing and Perform! I love everything about them

both! Their Attitudes, their genuine love for Their Music, Music in general, for People, and their joy to be

able to give all of this along with the zest for life itself….to the people they perform
for. Gordy Collins

Your audiences will enjoy dancing, singing along and generally, having a great time with both their originals

and innovative covers.

Here is the Website and a couple of YouTube links:

White Lies (ballad): https://www.youtube.com/watch?v=s_V5fLp2mU8

The Kelly's (uptempo): https://www.youtube.com/watch?v=ZC_XS1Sjwuo

Debra Wylde
Valley Girl Promotions
Mobile: 61 415 766 660
Email: debrawylde@gmail.com




Col Hardy

This album is the first I have recorded for over 20 years. It includes some of many favourite songs along with songs that have special meaning to me.

The title song 'I Am' was written by Eddie Lowe, is for my grandson Jayden, who is autistic. The song is about understanding how important it is for peoplewith special needs to be understood, to help them lead a normal life as possible.

The song 'We Are Australian' is a song that brings all Australian's together. 'The Royal Telephone and Australia Downunder is my tribute to Jimmy Little. There are 11 tracks on the album, and I am sure my fans will enjoy them.

Col Hardy.

Entries are invited for the Capital Country Music Association (CCMA) Junior Winter Talent Quest

being staged as part of this year's Hats Off To Country festival in Tamworth, Australia's Country Music Capital.


Now in its 16th year, the successful mid-year talent quest totally dedicated to junior performers is on again in July, Friday July 4, at Tamworth's Family Hotel function centre.

The Talent Quest has 14 sections altogether with prizes, prizemoney and trophies totalling in the order of more than $2,500.

Following conclusion of the Talent Quest, the Winners Concert will run in the evening at the same venue.

A limited number of total entries can be catered for so the CCMA is encouraging entrants to do so well and truly before the closing date, Friday, June 27.

Sections will be contested in two junior age groupings... 12 years and under and 13 to 17 (as of and including July 4, 2014).

The sections in each grouping are Female Vocal, Male Vocal, Group/Duo, Instrumental, Bush Ballad, Gospel and
Open Country.

Entry fees are $10 for the first entry, $5 for all entries thereafter.

Those wanting to enter can do so on-line at the CCMA website www.ccma.net.au.

Further information can be obtained from CCMA Secretary Diana Jones on 0413 349 746.


---


Further media information from Publicity Officer Tracy Coster on 0412 860 102 or by return email

A sincere Thank You and some news from Graham Rodger

It has been such a wonderful feeling to see my new single "Scrub Bull Hunters" hit the top of the Country Tracks Top 30 Chart. It goes without saying that I thank you all very much for the support both past and present. Radio Presenters are the life blood of the Australian Independent and I am very aware of your contribution in "getting my music out there".

I had great pleasure in writing the song as it depicts such a heritage of our Australian culture. As you all realise I am passionate about Australia and writing ballads of our life, people and history has been my passion since I was thirteen when I started to write some songs. I recorded my first LP with Starlight Records in Queen Street, Brisbane so that is telling you something of my age.

In July, I intend to release another single on another subject that has also become close to me, namely people suffering depression. The song was recorded as a duet with Catherine Britt. More on that in July though.

Just an update on a little trivia news on my plans for the next few weeks. The Tag-A-Long Tour starts on the 23rd May at Miles. I am delighted that over the period there will be over 50 vans following for all or half of the tour. You know Tex Morton was my first inspiration followed closely by Slim. Tex and Slim were amongst the first hands in concrete in Tamworth and on the existing wall I am the last. Tex once had 60 vans follow him on tour and of course Slim travelled across the breadth of Australia with his music so I suppose I am following in their footsteps. It is going to be, I hope, the first of more to come as people are contacting me asking about the next one as they couldn't make this tour.

If you would like to have a chat to me during the tour I will be available most of the time on my mobile 0427 130 853. I have a Blue Tic phone so reception should be available.

DOUG MCINTYRE - "BACK IN THE LITTLE TOWN"

"Back In The Little Town" – the self-penned new radio single from Southern Highlands based singer-songwriter Doug McIntyre, is the captivating story of the Australian prodigal son. The son leaves home, blows his inheritance in Brisbane, ends up sleeping in a cardboard under the city's 'Story Bridge', then crawls back home where the 'old man' accepts him with open arms.

This song possesses all the characteristics of a classic Aussie Country/Rock ballad and is the first single to be lifted from Doug's third album "Riding Free". Produced by current CMAA Producer Of The Year, Matt Fell (Sara Storer, John Williamson, Graeme Connors) the album will be released next month.

Doug grew up at Goolgowi, in the northern Riverina of NSW and has been inspired by everyone from Pavarotti to Slim Dusty. Music was always played in Doug's childhood home with his grandad playing accordion and Doug picking up the guitar at 14. An artist who writes songs about Australia for Australians, Doug was named 'Male Rising Star' at the Australian Independent Country Music Awards, and went on to become a CMAA Academy of Country Music graduate.

"I'm fascinated by people's stories, and I love this great country of ours! I share my passion through my words and music;

light a spark in people, drop them in at the scene"

Doug McIntyre

For further information including an interview with Doug contact:

E: kris@kriskatpublicity.com.au | M: 0414 334 348 | Ph: 02 9349 5328

W: http://kriskatpublicity.com.au/ | F: https://www.facebook.com/KrisKatPublicity

$50,000 Music Career Scholarship NOW OPEN

The PIM Music Career Scholarship, worth $50,000, is now open to independent music artists and bands (16 years and over), Australia-wide.

The package includes an album, a professional photo shoot and video clip, 500 copies of a CD, a website, set up and management of social media accounts for three months, professional written materials, electronic press kit, business plan, marketing consults and media coaching.

Could you please help us to ensure that all Australian artists are aware of the scholarship opportunity by forwarding this information to your database and social media networks as well as providing your announcers with the scholarship information to share on air.

Pacific International Music, JMusic Australia and SoGuru Media, three Australian music businesses hope to increase the number of scholarships available each year, ultimately increasing the pool of talent and skills amongst Australian independent artists.

Are you able to post about the scholarship on your social media sites? Send some information to your database in a newsletter? We've included the poster and a web image in case you are able to put something onto your website for us. Let us know if you do, as we would be happy to offer some cross promotion for your festival on our websites. The poster and a web link image are attached.

For the scholarship guidelines and application form visit PIM Music Career Scholarship.

Interview enquiries can be directed to Karen Andrews Latter from J Music Australia, who is project managing the scholarship;

Karen Andrews Latter | Visionary, Risk Taker, Payer of the Bills

GENERAL MANAGER | J MUSIC AUSTRALIA| ARTIST & LABEL SERVICES

DOUG BRUCE TOPS RADIO CHART JUST IN TIME FOR HIS OZ CITIZENSHIP SWEAR IN

....GYMPIE MUSTER SPOT AND NEW ALBUM ON ITS WAY!

It's been a good year for Doug Bruce, with his first finalist nomination in the prestigious Golden Guitar awards for Best Male Vocalist in January.

And now 'Clock Out At Five' has honoured Doug Bruce with his second number

1 hit this week on Australia's Top 30 Country Tracks.

And it comes at a time of great pride for Doug, as next Monday (7 April) he fronts up at Bendigo Town Hall to make his Pledge of Commitment, to mark his Australian citizenship status as official.

"I've been living in Australia now for nine years, and they have been some of my best years, so much has happened". Asked why it took him this long to make his 'Australian's adopted Texan' title official, Doug responds, "I guess I wanted to earn my stripes first. I wanted Australia to be just as proud to take me on as one of its own as I was to be called an Australian".

Doug remains proudly a US citizenship too. "I'll always be a Texan, you can't take a man's heritage away. But I am lucky that dual citizenship is an option between my two homes".

'Clock Out At Five' is the third single release from Doug Bruce's third album Made That Way - which this year produced for him his first Golden Guitar nomination for Best Male Artist ('Thank God I'm A Cowboy').

Doug's first number 1 Coffey Road continues to be a crowd favourite. He has been extremely close on three other occasions, with 'Honky Tonk Shoes', 'Sweet' and 'Made That Way' all hovering at number 2 on the chart for a couple of weeks.

"I've had a few bridesmaids over the last two albums so it is awesome to finally make it over the line again."

'Clock Out At Five' was written, recorded and produced by Doug at his recording facility, Shoo Fly Studios, in Heathcote, Victoria.

Doug Bruce & The Tailgaters have also just been announced in the line-up for this year's Gympie Music Muster. "Everyone loves playing at the Muster so we are rapt to be invited back again this year" Doug says.

This Muster will be extra special for Doug as he will be launching his new album. This will be Doug's fourth album, and his second to be recorded at his newly located Shoo Fly Studios in Heathcote.

"The space here at Shoo Fly is incredible and I'm really excited about everything that's happening here." Doug says.

Tour dates to support the new album's release will be posted soon.

'I Wouldn't Change A Thing' is the fourth single released from Adam Toms' album "Rich Man", produced by multiple Golden Guitar winner Matt Fell. Toms wrote the track when his eldest son Mitchel was slap bang in the middle of the 'terrible twos'.

Like most parents going through this time Adam and his wife continually questioned their parenting ability but a few years later, Mitchel was diagnosed with Autism.

Toms remembers, "We had a good couple of years scratching our heads thinking we were just lousy parents and it wasn't until the kindergarten called us in to bring to our attention some common behavioural and sensory traits that we started the diagnosis process"

A couple years on, 'I Wouldn't Change A Thing' has a whole new meaning and Toms has formed a relationship with Autism Spectrum Australia (Aspect). Aspect is Australia's leading supplier of services for people with an autism spectrum disorder (ASD) and other disabilities. Aspect services provide much needed support to children, families, carers and communities.

ASD is a lifelong developmental disability that affects, among other things, the way an individual relates to his or her environment and their interaction with other people. An estimated one in 100 people have ASD; that's almost 230,000 Australians. ASDs affect almost four times as many boys than girls.

Inspired by his sons everyday breakthroughs Toms intends to raise awareness for all things Autism and raise a few dollars along the way. With his youngest son Riley, three, also showing signs of Autism, Toms knows the importance of early diagnosis and intervention which is one of the messages he wants to communicate.

With April 2nd being 'World Autism Awareness Day', Toms will be in and around Sydney that week and is honoured to be performing at the 2014 Aspect National Recognition Awards in Sydney on April 8. Coinciding with that special date, all single download sales will be donated to Autism Spectrum Australia and for the following six months Toms will also be donating $10 (Aus) from all physical "Rich Man" album sales to the cause. Albums can be purchased at www.adamtoms.com In addition, for the following three months Toms will also be running a raffle with the major prize being a Maton M225 guitar generously donated by Maton Australia. Again all proceeds will be donated to Autism Spectrum Australia.

The associated video clip, now playing on The Country Music Channel, created by Toms himself was a three-month labour of love– view here :

http://bit.ly/1qXkp6a

'I Wouldn't Change A Thing' was serviced to radio via CRS sampler #172: http://bit.ly/PRKLJ6

And Amrap's AirIT:

http://bit.ly/1qXk2Zr

For further information including an interview with Adam Toms, please contact: KrisKat Publicity

E: kris@kriskatpublicity.com.au | Ph: +61 2 9349 5328 | M: +61 414 334 348




LYDIA D'LASSELLE

Lydia has been a keen vocalisit from the age of 12 years and has pursued her music career


Lydia has performed at RSL Clubs and Country Music Clubs in Victoria leaving her audience spell bound and wanting more.

Lydia enjoys singing and has done from a very young age has sang in church and school choirs and Festivals and Recently won the Buskers Award at the Horsham Country Music Festival this year 2014

Her infuences are LeAnne Rimes,Taylor Swift,Dixie Chicks and Carrie Underwood,Tammy Wynette,Connie Smith and Patsy Cline also to name a few Australian artists Gina Jeffrey's Camille TeNahu,Clelia Adams and trhe McClymonts, Country Music is played daily in her home Country music is what Lydia loves to sing.

Lydia attends the nationial Music School in Melbourne Victoria.where she studies music and singing.

Over the years Lydia has taken part in a range of Australian Country Music Festivals and local talent quests,taking out prizes in her age and older age groups.

Her 2 track CD was recorded in January 2009 at Swingin Doors in Sydney n(2 days)after her 12th Birthday

For furthur information contact Jude on 0427 291 290 or email: jdlassel@clubtelco.com .





DEAN PERRETT ENTERS COUNTRY TRACKS TOP 30 CHART WITH

Glory Bound Train is a barn burner single from DEAN PERRETT's newly released bluegrass gospel album The Shelter Of The Cross and enters the Country Tracks Top 30 Chart for the first time this week.

Produced by LARRY MARRS and recorded at Marrs Studio and Digital Underground Studio in Nashville, the album features outstanding musicianship from legendary bluegrass greats SCOTT VESTAL, ROB ICKES, AUBREY HAINE, MIKE BUBB, TIM MAY, CODY KILBY and PAUL BREWSTER.

Dean has been a long time bluegrass fan and the recording of this project was something of the highest importance to the heart and soul of this country bloke from Queensland. These recordings are widely regarded as Dean's best recordings in a recording career now spanning 24 years.

Dean Perrett is a truly versatile traditional country artist, from Bush Ballads to Bluegrass, he nails it every time!

To organise an interview with Dean about his great new single and album, please phone 0438 780 760 or email info@deanperrett.com




Popular-Chad Morgan - One of our Pioneers in Country Music

Supporting Lifeline


A BIG NIGHT OF GOLDEN GUITARS & FUTURE STARS

18 Jan 2014 - Town Hall (Presented By Lifeline Northwest NSW)

Now in its 7th Year with the best of country music variety and fun entertainment on offer at the Country Music Festival. Enjoy air conditioned comfort and the best of acoustics in the awesome Tamworth Town Hall.

TICKETS ON SALE FRIDAY 6TH DECEMBER 2013

Artists and musicians donating their time and talent for this Lifeline community fundraiser with iconic Country Music journalist Gary Turner as MC includes

THE PAUL ROBERT BURTON BAND, ALLAN CASWELL, LOU BRADLEY, LUKE O'SHEA, PIXIE, CHAD MORGAN, CLELIA ADAMS, ALISON FORBES, BRAD BUTCHER and KATE COOK.

Also includes the

LIFELINE ALLSTARS

Band.

Support our Country Music artists - supporting Lifeline – supporting your community in need.

Throw us a Lifeline at our Annual Fundraiser and come along with a group of friends for our 7TH Annual Concert and help raise much needed funds for the Lifeline 131114 telephone crisis line.

BOOK EARLY !

REG LINDSAY

'Statue Fund-Raising'

Australia's Country Music Pioneer, Reg Lindsay was one of the few who opened the door for many of the younger artist of today, who would later walk through. During the 1960's he made a platform in the US for Australian artists, to me recognized there.

Over the past 24 months, Reg's wife Roslyn (pictured with Reg) had started fund raising – for a life-like statue to be erected in Cessnock NSW. It was near the town of Cessnock where Reg had lived. The town folk are proud of their Country Boy and will be equally proud to have a statue of their hero.

Reg was all about giving to the needy even in the earlier days of his career. Another time in 1979 Reg Lindsay put on a variety concert at Lismore to raise money for North Coast children's homes.

Roslyn had been auctioning off a few items connected to Reg, at special Country Show she had put together. A total of $15,000 is still needed to have the statue completed for his anniversary of his birth in July 2014. This January, Roslyn will be in Tamworth fund-raising with the help of many friends in the industry.

If anyone have any suggestions of Tribute Shows etc, that could help raise the funds to make the statue a reality

– please contact Roslyn direct on 02 4991 1585.

PERSISTENCE AND HARD WORK PAYS OFF FOR DOUG BRUCE

WITH A GOLDEN GUITAR NOMINATION SECURED

It may have come in a roundabout way but Doug Bruce is riding high after securing a belated finalist position in the Male Artist category of the

2014 CMAA Awards.

Of the unconventional way in which his finalist birth was awarded - with one of the previous finalist being eliminated due to eligibility issues - Doug is characteristically non-perplexed.

"I guess the way this all happened was just the way it was meant to happen for me... a little unorthodox but I'll take late over never any day!"

This nomination has capped off what has been a remarkable few years for Doug, with a steady rise in his success paralleling his popularity as an artist and a songwriter.

"I have had so many public and private messages of support after the awards announcement - it has been truly humbling to me", Doug claims.

Doug Bruce has just released the third single from his highly acclaimed third album Made That Way - "unquestionably his best album to date" (Susan Jarvis, Capital News, 2013), topping off a very successful year of album sales, performances and award nominations. The first two releases (Made That Way and Thank God I'm A Cowboy) from the album were big radio and video chart successes.

Self-penned and self-produced by Doug at Shoo Fly Studios in Heathcote, Victoria, Clock Out At Five has been described as "a Buffet-esque song that radio DJs pick up on immediately and its already becoming a rowdy crowd favourite" (Denise Torenbeek, Country Update, 2013).

Doug has been honoured with several award nominations this year, including Best Country Album for Made That Way at the prestigious The Age Music Victoria Genre Award last month.

Doug Bruce & The Tailgaters, have graced the bill of many of the big-ticket shows this year, including CMC Rocks the Hunter, CMC Rocks North QLD and Mud Bulls & Music, illustrating the rising affection audiences have for this artist and his band.

Recently described as 'the love child of America and Australia', in recognition of Doug's Texas origin and his adopted country and 'band of brothers', it seems we can't get enough of the authentic, honky tonkin'

country Doug and the boys keep serving up.

The New Year will see Doug and the band hit the ground running, with another full schedule lined up for the Tamworth Country Music Festival, with 17 three hour free shows scheduled. Better add a red carpet walk to that now too!

Award Win & Title Track Hits The Top 30

Amber Joy Poulton accepting her Fowlers Live Music Award for SA Best Country Music Act



"And the winner of South Australia's Best Country Music Act is……Amber Joy Poulton"

It certainly has a nice ring to it and it was music to Amber Joy's ears when she was announced as the winner at this years' Fowlers Live Music Awards in Adelaide. She was thrilled to be recognised for her work and achievements during 2012/13. It's been filled with an array of successes firstly receiving the TIARA Award in 2012, nominations in Tamworth for Peoples Choice - Best Female Vocalist, a new recording from Nashville and best of all four of her songs marking their spot on the Country Music Top 30 charts.

She can now add another achievement with the news today that her latest single Foolish Things has entered the charts at number 28, making a total of seven single releases hitting the Top 30 since her arrival on the country music scene in 2009 as a Toyota Starmaker Grand Finalist.

The new single is the title track from her brand new album and was inspired by her idol, Loretta Lynn.

"After sitting down to write a song and getting nowhere fast, I thought I would try putting myself in Loretta's shoes and attempt to write a song in her style. After that the song pretty much grew a personality of its own and it emerged as a lovely, heart warming, traditional ballad".

Amber Joy has only just gotten her land legs back after being part of the artist line up aboard Cruisin' Country 2013 alongside Lee Kernaghan, Troy Cassar-Daley, Gina Jeffreys, Adam Harvey and more. You would assume that she might sit back and enjoy this exciting moment after such a fantastic cruise, a brand new award and now a Top 30 berth but she's busy planning her Tamworth 2014 performances at Diggers, plus festival appearances in

Wagga Wagga, Tasmania and her own tours around the country with her band The Holy Men.

You can check out Amber Joy's future gigs as well as purchasing her material at www.amberjoypoulton.com.au.

Links;

Tickets to Tamworth shows: http://www.wtlc.com.au/tickets-sales/

Fowlers Live Music Awards website http://fowlerslivemusicawards.com.au/2013-award-winners/

Australian Country Music Chart - http://www.countrymusicradio.com.au/CT30/chart.cfm

CD's can be purchased online at http://www.amberjoypoulton.com.au

For images, interviews and performances contact Amber Joy on 0411 230 822 or amberpoulton@hotmail.com

Doug Bruce is releasing the third single 'Clock Out at Five' from his highly acclaimed third album Made That Way - "unquestionably his best album to date" (Susan Jarvis, Capital News, 2013), topping off a very successful year of album sales, performances and award nominations. The first two releases ('Made That Way' and 'Thank God I'm A Cowboy') from the album were big radio and video chart successes.

Self-penned and self-produced by Doug at Shoo Fly Studios in Heathcote, Victoria, 'Clock Out At Five' has been described as "a Buffet-esque song that radio DJs pick up on immediately and its already becoming a rowdy crowd favourite" (Denise Torenbeek, Country Update, 2013).

This song is the perfect entree to imminent Aussie work break-ups and summer holidays. It's all about working hard and living for the weekend (and whatever days that may be to shift workers!). "Work a 40 hour week for the boss man's dime... 5 days are his, the last two are mine!"

No matter which days of the week you work it's that proverbial light at the end of the tunnel that gets you through..."It ain't easy but it's how we survive. Time drags on till you clock out at five". 'Clock Out At Five' is sure to get you there a whole lot quicker!

Hear a snippet from the single, for release digitally on CRS 1 November

here:

https://www.dropbox.com/s/nio2euhea3xyu4c/Clock%20Out%20At%20Five%20tsr..mp3

Contact Jodie Doyle @doug@dougbruce.com.au for radio interviews or for further information on how to get the single if you are not subscribed to CRS.

Doug has been honoured with several award nominations this year, including Best Country Album at the prestigious The Age Music Victoria Genre Awards.

Doug Bruce & The Tailgaters, have graced the bill of many of the big-ticket shows this year, including CMC Rocks the Hunter, CMC Rocks North QLD and Mud Bulls & Music, illustrating the rising affection audiences have for this artist and his band.

Recently described as 'the love child of America and Australia', in recognition of Doug's Texas origin and his adopted country and 'band of brothers', it seems we can't get enough of the authentic, honky tonkin'

country Doug and the boys keep serving up.

The new year will see Doug and the band hit the ground running, with another full schedule lined up for the Tamworth Country Music Festival.

"We say every year that we need to pull back on the number of shows we do at the Festival, but hey, we have too much of a good time to just do a show or two and get outta town!" All of their shows are free and, as Doug says, "If you can't find us in Tamworth...you just ain't looking!"


Congratulations to Country Music's pioneers Col Hardy - who was awarded the 'Living Legends Award' during the Country Music Festival in Kempsey, NSW - on 27th October 2013.


Previous recipients of the award include: Lindsay Butler, Chad Morgan, Dusty Rankin, Barry Thornton, Slim Newton, Trevor Day, Slim Dusty, McKean Sisters and Les Partell. The Award is designed and created by Pauline Fisher.

Vale: Noel Watson

Noel Watson has died at the age of 70 - October 9th 2013.

He was born on December 17th 1942.

Noel Watson first came to public notice in 1988, when he was invited to sing his rendition of Waltzing Matilda at the AFL's grand finals. He has toured constantly throughout Australia telling his stories in song, and was noted supporting overseas artists Charlie Pride and Irish comedian Hal Roach. He has performed in Nashville, Brazil and Hong Kong.

He was a regular on TV shows including: The Midday Show and Good Morning Australia. Noel had recorded at least seven albums the first being 'All For Being Alive', and his final release was 'Banjo, Jim and Me' a collection of Banjo Patterson's poems set to music.

CAL SMITH


Vale: CAL SMITH

Popular Country Music entertainer, Cal Smith -- who enjoyed a rich country career, had passed away on October 10th 2013 at his home near Branson, Missouri, USA, at the age of 81. He was born Calvin Grant Shofner on April 7th 1932, in Oklahoma, and making his public appearance at the age of 15.

In 1961, he was discovered by Ernest Tubb, who hired Smith to play with him and his band 'Texas Troubadours' - Smith can also be heard playing on several of Ernest Tubb's recordings, and leaving Tubb's company on 1969.

He first single 'I'll Just Go Home' failed, although his second release 'The Only Thing I Want' hit the Country Music Singles Chart in 1967 - positioning at N.58. Late 1972 he released 'The Lord Knows I'm Drinking' (written by B. Anderson), which became his first No.1 record in March 1973. His next major hit (bigger than his first) was 'Country Bumpkin' which was released early 1973, and earned him a CMA Award for single of the Year. Cal's final appearance on the Country Charts was in 1986 'King Lear' which peaked at No. 75.

Cal Smith is survived by his wife Darlene, their five children, and fifteen grandchildren.

CARTER & CARTER

CARTER & CARTER GIG GUIDE


for all booking numbers or details visit www.carterandcarter.com.au
or ring Crestway Music on 0416 075 638





Carter & Carter win the Australian Independent Group/Duo of the Year at

The Southern Stars - Australian Independent Country Music Awards


Carter & Carter have won their eighth award at the 2013 Southern Stars Independent Country Music Awards taking out the Group/Duo award for their hit single release 'To The Moon And Back'. David and Merelyn were in WA performing a show when the news reached them from some of their excited friends sitting in the Awards audience in Mildura.


"We are thrilled to win another Mildura Independent Country Music Award with a song that is so special to us and that was the catalyst for our latest album 'To The Moon And Back'. To everyone who has played the song, written about the song, come along to a show or bought the album we want to say a huge thank you. We could not keep doing this without you. Also to the Mildura festival organisers who facilitate these awards each year we want to say thank you for helping give independent Australian country music a voice. Also, a huge thank you to our group of friends who have picked up the award for us and are bringing it back to Melbourne." Merelyn & David

A special big thank you to all the radio presenters, station directors and music directors on stations throughout Australia for the incredible support that you have given Carter & Carter throughout their career.

If you do not have a copy of their award winning song and would like one please email Crestway Music on

info@carter-carter.com

.

For any Carter & Carter enquiries or interviews please ring Crestway Music on 0416 075 638 or email

info@carter-carter.com

Info on Carter & Carter is also available at

www.carterandcarter.com.au

Christie Lamb named CRS Australian Independent Rising Star Female winner at Mildura




Christie Lamb –Southern Stars Awards

Australian Independent Country Music Awards– 2013

Australian Independent Rising Star – Female WINNER

RUCKUS Press release

Yep, a new song from the RUCKUS gang.

After a spell out of the studio RUCKUS are at it again.

RUCKUS have been and still are feverishly recording a new CD to be released later in the year.

With a great lot of new original material, a couple of revamped older originals and a couple of great covers thrown in there promises to be something for everyone.

It's been a few years since RUCKUS have hit the studio and this album promises to show off the new direction they have headed in as a band.

Still playing live regularly and gathering new fans as they go, RUCKUS have been including their new material in their repertoire and getting a great response for their new tunes.

The first single released from the album is "Don't Judge a Book by its Cover" (CRS 168 Track 17) A slightly slapstick look at the people you might come across while pursuing our favourite passion and pastime, playing live!!

The face of RUCKUS may have changed a little over the last three years but our dedication to our fans and supporters is unwavering and we appreciate very much your ongoing support.

We hope you love and look forward to our new album coming out later in the year …..The RUCKUS gang.

We've also attached a Radio ID for your program!!

We'd love to have a chat about our new single so please contact Mick on:

Ph. 0407 338 343

Songwriter Performer Liam Gerner

To Release Debut Album

'Land Of No Roads' On November 22

"Liam is an extraordinary musician. Both as a songwriter and performer Liam is a force to be reckoned with." - Ryan Bingham

Let just say it. In his native Australia Liam Gerner is virtually unknown amongst the vast and wide beast that is the Australian musical landscape. But that is about to change as he prepares to release his debut album Land Of No Roads November 22.

South Australian born and bred Liam Gerner left his life in the Adelaide hills and headed to London with a guitar in one hand and not much in the other. He was looked upon as a "hot new talent', found himself touring Europe with Paul Weller, Jason Isbell, Alanis Morissette, Paolo Nutini, Elton John and the Drive by Truckers and was offered a recording deal with RCA which he walked away from it and headed to the USA after being asked to tour with Ryan Bingham (Grammy Award, Golden Globe and Academy Award winner for Crazy Heart) and his band the Dead Horses in 2011.

From this point it was all good and Liam had found his musical calling.

In between touring with Bingham, jamming with Jackson Browne and Kris Kristofferson, trading licks with Dale Watson in Austin bars, playing Johnny Cash's J200 at Marty Stuarts house, discussing songwriting with Tom T Hall in Nashville and playing on Empire of the Sun's second album 'Ice On The Dune', he lived in a cabin in Topanga Canyon just out side of Los Angeles with the deer, mountain lions and rattlesnakes; a welcome change from the city and road life. It was here that the album that was to become 'Land Of No Roads' started to take shape.

'Land Of No Roads' was recorded at Rick Rubin's studio Shangri La over 3 days and was produced by Rubin's engineer Eric Lynn. Liam - "Gary Louris of the Jayhawks and I wrote a song called 'Window To a Wall' and Gary and Robbie Fulks both sing harmony on several tunes while legendary Cajun accordionist Steve Riley plays accordion and my dear friend Lucky Oceans added pedal steel and dobro. I grew up listening to Lucky's radio show."

You can listen to Land Of No Roads here

As a songwriter is it clear that what drives Liam is storytelling. "Several of the songs on Land Of No Roads are true stories that I found while touring. Stories, which resonated with me."

'Land Of No Roads' is an extraordinary body of work. It deserves to be heard. And so it will be.

Liam Gerner - 'Land Of No Roads' will be released via Shock Records on November 22.

For all media & interview requests please contact - Chris O'Hearn @ Thrillhill Music

chris@thrillhillmusic.com or 0413 382717

Allan Caswell

Allan Caswell

Forty years into a long and successful career, Allan Caswell is having one of his best years ever.

At the Australian Independent Country Music Awards (The Southern Stars) in Mildura he picked up the award for "Album Of The Year" for "It's A Country Song". The title track also won him the awards for "Male Vocal Of The Year" and "Single Of The Year"

"It was a huge night," said Caswell " … I think the highlight was receiving an Award from my hero and good mate Chad Morgan."

2013 was already a big year for Caswell, having co-written hits for McAlister Kemp, Graeme Connors and Stephanie Jansen as well as co-writing a song for Jasmine Rae's new album. The first single, the title track from "It's A Country Song" has already been a chart hit and the new single "The Next Thing That You Hear" is receiving a lot of airplay right across the Country. Since the start of year, there have only been 3 weeks when there hasn't been at least 1 Caswell song in the charts.

As Caswell puts it "The difference between being a has been and a legend is often how long you can grow your beard … "

Caswell's "Caswell Takes It To Australia By Eyre Tour" is in full swing with recent appearances in Queensland (including The Gympie Muster), Canberra, Broken Hill, Mildura and South Australia. 2014 is already shaping up with tours planned to Queensland and South and Western Australia.

For more Information and interviews: Allan Caswell 0419 218 988 www.allancaswell.com

For Bookings: Amanda Thomas 08 8331 7966, 0411 414 886

ARE YOU PLAYING JAMES STEWART KEENE'S EXCITING NEW SINGLE "BOTTOM OF THE BARREL" YET?


Get on board with Australia's fantastic country rock sensation JAMES STEWART KEENE! His contagious new single Bottom of the Barrel is out to radio now through CRS Publicity on the September CD (CRS 168).

The songwas co-written in Nashville earlier this year with Sydney singer-songwriterSTEVE McNAUGHTON. The "tongue-in-cheek" ditty tells the story of a guy unlucky in love, but that's not necessarily a bad thing for him! Despite all the trouble, with a beer in hand at a cheap bar and a string of willing ladies to keep a fellow company, there really is "a whole lot of love at the bottom of the barrel!"

Produced by James, mixed by award winning Producer/Engineer MATT FELL and mastered by DON BARTLEY, Bottom of the Barrel is sure to be a huge success!

James has been very busy finalising his forthcoming digital album The Navigator and

Bottom of the Barrel highlights the strength and depth of the material to be released later this year.

He is among the new breed of modern Australian Country Rock artists. Bottom of the Barrel is OUT NOW and exclusively available for sale through all good digital music retailers including iTunes.

James is available for interview now! Contact him directly on 0422 758 138 or email: jamesstewartkeene@hotmail.com to secure your interview with this very talented artist!

Kel-Anne Brandt


'Grandma' is the long awaited single release from Kel-Anne Brandt, having been 12 months since the release of her last single to radio.

You may not believe it, but in the last 3 years, Kel-Anne has become a Grandmother - not once, but 4 times over!! Kel-Anne is overflowing with the joy of being a Grandmother and, along with all this joy, Kel-Anne remembers her Grandmothers who have passed away. "Grandmothers are precious and so are Grandchildren", says Kel-Anne, which gave her the inspiration for this beautiful country song simply entitled 'Grandma', which she co-wrote with Roger Corbett.

May this song take you on an emotional journey in remembering your Grandmother!

FOR INTERVIEWS CONTACT:

Kel-Anne Brandt

Ph: 02 4344 3185

Mobile: 0418 161 362

Celebrations for

SHOWCASE AUSTRALIA

with

Connie Kis ANDERSEN

Connie Kis ANDERSEN

Two years after its first broadcast on CMR Nashville, SHOWCASE AUSTRALIA celebrates its second anniversary and more, this Sunday September 8th.

Growing from strength to strength, the niche program has developed from initially being broadcast on one international network, to proudly showcasing the music of Australian Country Music Artists through 5 online networks and 12 terrestrial stations both in Australia and overseas.

"As an artist, it's important to me that this radio show accurately reflects current country music activities in Australia by Australian Artists" says Connie Kis. "The playlist selection focusses on singles that are charting in Australia, new and current releases, some alternate country as well as Australiana music. To keep the program fresh, I make a concerted effort to ensure that playlists on any one network are not repeated within the month."

A strong believer in the adage; 'A rising tide lifts all boats', Andersen has given of herself to her industry for many years now and this is just one more example where she has demonstrated support of her peers.

Connie Kis admits that this was one of the hardest jobs she had ever undertaken, especially since she was a novice at broadcasting and programming. Add to that, she also found herself dealing with some challenging health issues, but recognizes now that after all the effort she has invested in her program these past couple of years, there is no turning back.

Her next step is to develop the concept of showcasing Australia through the magic of music even further. This time she plans to go beyond the broadcasting platform, so stay tuned for exciting developments.

In addition to embarking on a new SHOWCASE AUSTRALIA extension, Andersen is also looking to expand her reach and listenership through her existing radio program.

Radio stations and PDs interested in airing the program are welcome to get in touch with her via the contact information below to find out how they can access the program freely for their network/station.

For more information about Showcase Australia and what networks are broadcasting it, please visit the SHOWCASE AUSTRALIA information page or contact;

Arthur P. Benko

KM Publicity

PH: (08) 9467 7885

Wherever I Go'... The Harmonators

Wherever I Go' is the fourth radio single to be lifted from The Harmonators 2013 Golden Guitar nominated "Big Mouth" album release.

The new single was co-written by one-part of the duo, Rae Moody, along with Nashville-based Aussie Phil Barton, co-writer of the USA # 1 Billboard hit 'A Woman Like You' performed by Lee Brice, and Kris Bergsnes (25 years in Nashville with over 60 songs recorded including hits for Tim McGraw, Wynonna Judd and Willie Nelson).

Rae's first Nashville co-write was the last album track to be written during a time when she was missing home and realised that you take the people you love and care about the most, with you... wherever you go.

Since the release of "Big Mouth" in May 2012, the musical duo have been touring and visiting places and festivals – some for the first time including the inaugural Broadbeach Country Music Festival (Gold Coast QLD), Blue Water Country Music Festival (Port Stephens, NSW), Coastal Country Music (Nambucca Heads, NSW) and they were part of the all-girl line-up at Lizotte's Newcastle with Allison Forbes, Christie Lamb and Sally-Anne Whitten.

And just last month, the Australian Institute Of Music graduates were surprised but excited to learn 'Perfect Storm' the album's lead single and video was voted No.7 on the Country Music Channel's 30 Best Independent Aussies chart.

'Wherever I Go' was serviced to radio via CRS sampler #167

You can listen to a snippet of the song here:

http://crspublicity.com.au/crs-cd/167/the-harmonators3/

And if you don't have a copy of this track, please contact KrisKat Publicity

http://www.theharmonators.com.au/

For further information including an interview, please contact KrisKat Publicity:

E:

kris@kriskatpublicity.com.au

| Ph: +61 2 9349 5328 | M: +61 414 334 348 | Facebook:

https://www.facebook.com/KrisKatPublicityManagement

Doug Bruce

Doug Bruce has earned himself another three finalist nominations in the Southern Stars Australian Independent Country Music Awards, repeating the honour he had with his previous album in 2011.

This year 'Thank God I'm A Cowboy' has landed him Single of the Year and Male Vocalist of the Year. This is the second release from Doug's new self-produced album, "Made That Way", which has also been nominated for Album of the Year.

'Thank God I'm A Cowboy' has been enjoying success on many individual radio charts as well as the national Country Tracks Top 30, currently sitting at #13. The video clip is also proving popular, with regular play on The Range and on the Country Music Channel, where it is #24 and rising on the Top 30 countdown.

" 'Thank God I'm A Cowboy' got me right from the first bar – it's just one of those songs!' Doug contends of his latest hit song. "It was sent to me by Nashville friend and co-writer Bill Shore, who has written several of the songs on this album and my previous one [A Good Place]. He's written hit songs for the likes of Garth Brooks and George Strait so it's such an honour to be given the privilege to cut one of his songs".

A third radio single from Doug Bruce is set for release soon...and this one promises to get any country party started!

_________________________________________________________________________

Latest Doug Bruce album, 'Made That Way' can be purchased from:

Thank God I'm A Cowboy video: http://www.youtube.com/watch?v=2e8CaRR2l3w

Thank God I'm A Cowboy single for radio airplay (only):

https://www.dropbox.com/s/nipxbq305eajfmw/Thank%20God%20I%27m%20A%20Cowboy.mp3

Website: www.dougbruce.com.au

Facebook:

www.facebook.com/pages/Doug-Bruce-The-Tailgaters#!/pages/Doug-Bruce-The-Tailgaters/120769627983053

Twitter: www.twitter.com/DougBruceMusic

Reverbnation: http://www.reverbnation.com/dougbruce

Fiona O'Shea releases new EP 'Rose'

Fiona O'Shea has released her newest EP entitled "Rose" to emphatic, widespread critical and fan acclaim. Containing five original tracks, "Rose" serves as an excellent primer for Fiona's growing repertoire, which has since increased by the release of her new single "On Top of the World" on the June CRS (CRS 166 Track 9).

Fiona's genuine and heartfelt tone results in a simple, unadorned beauty that is accessible and appreciable the moment her record begins to play. Her voice is gorgeous and direct at the same time, somewhat like Alanis Morissette with more delicacy, or Sheryl Crow without all the prepackaged overproduction. "Rose" is an album the listener can believe sounds much like Fiona O'Shea playing acoustic, natural and unaccompanied before fans at a cafe. The EP is a straightforward musical address to her global audience and it has all the warmth and charm in the world.

Fiona has many important musical influences including Kasey Chambers and Shane Nicholson along with Nashville artists Buddy and Julie Miller. Patty Griffin and Alison Krauss as well as Lucinda Williams. Of these, Fiona's writing and performing sounds mostly reminiscent of Alison Krauss whose music in the "O' Brother Where Art Thou" soundtrack helped bring bluegrass back into the musical spotlight. Of the lyrical themes contained in "Rose", Fiona explains, "From the raw emotion in 'Buried Alive' to the story in 'Rose' or the everyday frustration of wanting to be able to see into the future such as in 'Restless A Little Reckless,' listeners will get the message that every feeling we have, whether it be good or bad, has been felt before and will be felt again."

"Rose" by Fiona O'Shea is available online worldwide.

For interviews, please contact Fiona directly on 0427 724 088 or via email fiona@fionaosheamusic.com.au

The EP "Rose" is distributed globally by MondoTunes (www.MondoTunes.com) and is available at iTunes for convenient purchase and download.

Amber Joy Poulton's new album Foolish Things has arrived. Recording her latest country album in Nashville using the best in the business couldn't have happened without the support of her fans via crowd funding and the support of Arts SA, "Being all the way over there in Nashville, knowing I had the support of all those people made the experience all the more satisfying but also all the more significant. I had to make sure I came up with the goods and did everyone proud. I couldn't be happier….or more relieved!".

The album called Foolish Things features 12 songs written or co-written by Amber Joy and showcases the talent of Nashville's finest musicians who have played with some of country music's biggest stars: Jedd Hughes (Emmylou Harris), Bryn Davies (Jack White/White Stripes), Steve Mackey (Dolly Parton, Trisha Yearwood, Wynona Judd), Dan Dugmore (Linda Ronstadt, Trisha Yearwood, Tim McGraw, Neil Diamond), Nick Buda (Taylor Swift, Jewel). Not forgetting Australian producer Sam Hawksley who has toured, produced and worked with the best (Keith Urban, John Farnham, Adam Brand, The Whitlams, Wendy Mathews, Richard Clapton & more). Name-dropping perhaps? But hey we're talking "Nashville" here! Also on the album is her version of the touching gospel song I'll Fly Away and a show-stopping duet with Amber Lawrence, She Won't Love You.

Currently Amber Joy has lots to be proud of with the beautiful love song The Lovin' Is The Easy Part entering the Australian Country Music Charts 11 weeks ago and has settled in the Top 10 for the past three weeks. The same track also has a touching film clip (Mackbel Films) on high rotation with Foxtels CMC and has hit their Top 50 Countdown with a bullet at number 45. Not one to sit back and smell the roses, she has just released the first single off her new album with the cheeky single Rosalie which is already getting radio play around Australia and overseas, with the film clip soon to be on CMC.

Amber Joy has high hopes for this second original offering after the huge success of her debut original album. Her first album produced by Doug Bruce, Taking Goodbye introduced her to the country music scene with five tracks entering the Top 30 on Country Music Charts with her biggest success yet, Break Even making it to Number five and spending 14 weeks in the charts. Along with radio success, the album also garnered her the APRA SA Best Traditional Country Song Of The Year for both 2009 and 2010, a nomination in the Victorian Country Music Awards for best duet 2012 and the highly respected TIARA Award for best Vocal Collaboration 2012.

What's on the agenda for 2013? "lots of touring and festivals to promote Foolish Things, more single releases, more film clips and really giving this album as much time as it deserves"

Not only has she cemented her position in the industry as a songwriter but also as a performer that the crowd can connect to with support acts including her childhood favourite, Kenny Rogers, Troy Cassar-Daley, Melinda Schneider, Brian Cadd & Russell Morris and sharing the stage with the best in the industry aboard Cruisin' Country alongside Gina Jeffries, Beccy Cole, John Williamson, Amber Lawrence, Adam Harvey and a return to the high seas this October with Lee Kernaghan, Troy Cassar-Daley, McAlister Kemp and more.

Links;

Foxtel Country Music Channel (CMC) - http://www.countrymusicchannel.com.au/news/top50

Australian Country Music Chart - http://www.countrymusicradio.com.au/CT30/chart.cfm

Hot Country Radio (QLD) - http://www.hotcountry.com.au/top50chart.php

Hot FM – Sunraysia Community Radio - http://www.hotfm.org.au/uploads/1/1/5/8/11580560/week_commencing_11th_may_2013.pdf

CD's can be purchased online at http://www.amberjoypoulton.com.au

For bookings please contact:

Greg: 0402 106 233 Vic: 0418 331 068

Band can supply A2 and A3 posters as well as huge vinyl advertising banner.

Mt Little Joe Management: Jim Clarke Mb: 0417.136.075

Sandie Dodd Mb: 0409.332.414 E-mail:

sandiedodd@live.com

Correspondence: - PO Box 1014 Mountain Gate 3156

www.facebook.com/Sandie Dodd Music

www.reverbnation.com/Sandie Dodd

www.myspace.com/Sandie Dodd

Wild Honey are a newly formed Melbourne based band and we are now ready to start working.

We would be very interested in providing live country rock entertainment for any special events/functions or festivals.
I've attached suitable media for your perusal and listening.

Featuring the award winning voice of Ms Sandie Dodd.

The band includes ex members of Ruckus, and current members of Stomp Dog, and the

Fleetwood Mac Tribute Show.

Wild Honey play a great blend of country rock songs by popular artists such as Dixie Chicks, Gretchen Wilson, Miranda Lambert, Carrie Underwood and Keith Urban to name just a few.

Introducing....

Sandie Dodd is an accomplished singer / songwriter and busy Mum.

She has been entertaining country music audiences for over 12 years in various bands most notably lead singer in Victorian award winning and Golden Guitar Finalist Country band Ruckus.

In 2012 she released a solo EP produced by Saltbush legend Bernie O'Brien, which had 2 tracks in the European Independant Charts reaching number 3 and number 5 and earned her to be a Finalist for "Entertainer of the Year" at the Victorian Country Music Awards 2012.

Her song writing accomplishments include Best New Songwriter finalist, 2nd place in Tasmania Awards and 3rd place in Vic Song Awards with her song "Dance Cowboy Dance."

Her vocal ability has been recognised with finalist for Best Female Vocal 2006 and 2008 along with "Duet of the Year" 2008 and 2011 with Harry Jon Nanos from Crakajak.

Sandie has performed at major country music festivals nationally including Tamworth, Whittlesea, Caboolture, Wandong, Red Hill, Blue Water, Tasmania, Mt Isa Rodeo and Melbourne, Brisbane, Castlemaine and Alice Springs Truck shows and events as well as B&S balls far and wide.

She has been featured in many Music Video clips with some having high rotation on CMC.

She was also a featured artist to sing in the new year at Crown Casino complex for NYE 2000.

Sandie enjoys catering to the audience with her repertoire and includes songs of Dolly Parton, Gretchen Wilson, Patsy Cline, Loretta Lyn, Carrie Underwood, Lady Antebellum, Kasey Chambers, Jo Dee Messina, Reba McIntyre, Leeann Womack, Shania Twain , Linda Ronsdadt and the Dixie Chicks along with many other hits and standards.

She also loves to perform her Dolly Parton tribute show and cabaret act for morning melodies.

From Left- Liz Hales-Floreena Forbes-Debbie Parry- Gaye Clark

Floreena with Brian Lewis at Community Radio 96.1 Fm-Relay 92.Fm Hobart

Bob & Pat McCann Floreena Forbes-Robert Ramadge FloreenaForbes & Vanessa Warra Bob McCann on Banjo,Warren Smith Guitar & Vocals- Diane Smith Harmony


Recently I took a short break and ventured to Tasmania on the Spirit of Tasmania and had the pleasure of performing at Country Music functions. I also was able to talk on

96.1 Fm

-

92FM Community Radio in Hobart www.mvfm.com.au.

With Brian Lewis

Country Music is alive and well along the Central Coast of Tasmania with country music several nights a week from Devonport,Lonceston & Hobart also many smaller towns along the way.

Cooper's Run onto Oz Radio

Cooper's Run onto Oz Radio

New Zealand country rock combo, Cooper's Run, have hit the Australian Airwaves with their debut single, "I Ain't That Into You". Released on CRS sampler disk 164 (Track 17) the song has been compared to Lady Antebellum and early Taylor Swift with its high quality production by Jeff Huskins.

Coopers Run are a New Zealand duo consisting of Michael Tipping and Ashley Cooper and come from the Waikato region of New Zealand's north island. Michael and Ashley began performing as a duo in September of 2008 and just one month later were named the winners of the Rising Star Award at the Variety Artist Club Annual Awards Show.

Avid and skilled songwriters, these two also got the nod as New Zealand Country Music Song Writers of the Year in 2009 and were the very first Kiwi's to appear on the Country Music Association's Global Artist Party in Nashville, Tennessee.

During this trip they met producer Jeff Huskins who was immediately convinced of the star quality of this young pair. "Rarely does the entire package walk in your door," said Huskins, "they simply have it...whatever it is."

Cooper's Run have shared the stage with some of the world's country superstars including Glen Campbell and Lady Antebellum.

In 2010 Coopers Run were crowned New Zealand Country Duo/Group of the year at the National Country Music awards.

"I Ain't That Into You" comes from Cooper's Run's debut album "Unfinished" and is available on iTunes.

Interviews with this hot new band can be arranged by calling LockHouse Productions on 02 4721 3732.

More information:

Tracy Dann

LockHouse Productions

tracy.dann@lockhouseproductions.com

+61 412 136 676

D O U G M C I N T Y R E

2009 Male Rising Star Award in Australian Independent Country Music Awards

Check out Doug's New Music Clip for 'Adelaide' at http://www.youtube.com/watch?v=5bhSguqhHSQ

'DOUG MCINTYRE is just what we need - an authentic Aussie voice presenting authentic Aussie themes in quality Aussie songs.

He works a crowd well and will continue to make a great impact on Country Music. Ted Egan Australian Country Legend

'DOUG is a great Contemporary/Traditional Country music artist! He brings a unique fresh style to Australian Country music...

We love his music, his enthusiasm and his positive approach to life' Merelyn & David - Carter & Carter

GDAY FOLKS !

Happy New Year to you all ! I'm really enjoying sitting down and writing songs for album number 3. The dynamic between producer and artist is so important. I'm going with the highly talented Sean Rudd for my next album. As well as being a great musician and Music Director for Beccy Cole, Sean is dedicated to making an album where production focuses on the story, the song, and the vocal. Exciting times indeed. "Frank the Fox" has been a real hoot at the shows with enquiries as to when I'll record the song. It will of course be on the next album. The song's a comedy, but there's a serious underlying theme of the destruction foxes have on our native birds and animals (and our poor old chooks!) I had a great time again at Tamworth this year where it was great to catch up with old friends and meet new ones at all the shows. Being a guest on Steve Passfield and Graham Rodgers' shows were particularly enjoyable. Steve has a fantastic sense of humour in his shows. Congratulations to Graham on his Golden Guitar. Thanks to all the fans for buying the albums and supporting me in my passion - writing and performing songs about our great Southern Land and her characters.

All the best

UP-COMING SHOWS

Sunday 10 March Moss Vale Show

Saturday 16 March Camden Show

HAPPY BIRTHDAY CHAD

CHAD MORGAN OAM - LAST OF THE TRUE TRUE PIONEERS

They have been calling him 'The Sheik' for 61 years, and there is certainly no indication of slowing down anytime soon.

Chad with a large safety-pin through his old army giggle hat and those buck teeth - has been making us laugh for more than six decades.

Tex Morton stated "Chad Morgan was the only original arist, the others followed him".

Slim Dusty called him 'The Master of Mirth'.

Trevor Day said "Chad Morgan is a National Treasure"

Jazza Smith once said "Let's make sure we honour and enjoy him while he is with us"

On February 11th 2013 - Chad Morgan will be turning 80 - 'Happy Birthday'

Chad just recently released a film titled

I'M NOT DEAD YET

The film 'I'm Not Dead Yet'was written and directed by Janine Hosking. The title came about –because of a Queensland radio station in January 2008, had announced that Chad Morgan 'The Sheik of Scrubby Creek' was dead. This announcement had sent shock waves through the Morgan family and fans. I will never forget that morning, as I, myself was in Tamworth with Chad for the Country Music Festival– when I called around that morning to his caravan to see him – as he walked passed me he said "get out of my way, 'dead man' walking", it was then I knew what was said over the radio. As Chad stated – he's been dying for 50 years, when he was drinking heavily in the earlier days, people would say he'll be dead in a year. The Good news is he has chalked up 60 years in Country Music and there are no signs of slowing down. He first stepped onto the stage in 1952, and although he never won Amateur Hour, the winners (brother and sister act), stated that Chad should've won on laughs alone.

The film has been viewed in various parts of Australia and still showing across the country. At its premier, it was reported as a 'crowd pleaser at the Sydney Film Festival (2011). Narrated by rocker 'Tex Perkins', the film crew set out to find the 'sheila' who started it all for Chad – then one who inspired him to write his famous song 'I'm The Sheik of Scrubby Creek', with little success. In the film there are at least three women who claim to be the one, although old Chad says "no it wasn't them".

You'll find in this documented movie – music, laughter and Love as our last pioneer of Australian Country Music travels from town to town telling it as it is. He has seen a lot of change in the Music Industry, since he first started 60 years ago – he is a National Treasure.

Published by by Jack Paten

WEDNESDAY, JANUARY 23, 2013

TSA winners

Tamworth Songwriters' Association (TSA) award and competition winners were announced in a gala

presentation at Country Music Capital's Longyard Hotel last night.

Ged Hintz was named winner in the Traditional Bush Ballad category for Grandad's Memories

Graham Rodger took home the Contemporary Song award for Stronger For It All

Bill Crosbie & Keith Jamieson won the Country Ballad category for My First Rodeo.

Allan Caswell won the Comedy/Novelty section with Skin,

Alita Fahey the Children's Song with I Should Have Listened and

Dean Perrett was named winner of the Gospel Song category with The Shepherd's Fold.

The songwriting team of Kalesti Butler & Gretta Ziller took out the New Songwriter Award for The River,

Chad Morgan 'The Sheik' was presented with this year's Song-Maker Honour

Brian Howard was named winner of the Tex Morton Award.

TSA's National Songwriting competition - Ian List won Amateur Traditional with This Land Australia

James Donnelly took home the Amateur Contemporary category with Her Kiss

Angus Gill (pictured) was named winner of the Junior section.

Stan Lenz won the Blues, Roots & Bluegrass section with Picking The Blues

Merv Webster took out the Lyrics Only section with The Dingo Scalper's Daughter

John Walsh & Mike Carr were successful in Professional Traditional with The Comfort Of A Stranger.

Pete Denahy wins Instrumental Golden Guitar at Tamworth

At the country music awards in Tamworth on Saturday 26th, Pete Denahy picked up his second Golden Guitar, this time in the instrumental category with tune called "Yackandandah 1852". All instruments on the album were played by Pete - fiddle, guitar, bass, banjo and mandolin. The tune is from Denahy's gold rush inspired bluegrass album "Wishbone Road".

It was an unexpected win for Pete who was up against the Davidson Brothers, Lawrie Minson and Lindsay Waddington, Bob Corbett and Roograss and Tommy Emmanuel.

Christie Lamb has returned home from a very successful Tamworth Country Music Festival where she won the Australian Country Music People's Choice Award for the Most Promising New Talent 2013.

She was also selected as a Grand Finalist - Top 4 of Toyota Star Maker, met Lee Kernaghan and had a whirlwind of a week with over 30 gigs, numerous radio and media interviews and sold many EPs!

Christie's current single 'Invincible Me' is currently number 7 on Country Tracks Top 30, Number 2 on Mildura Hot FM and number 4 on Hot Country QLD.

As 2013 starts Christie is still touring with Jon English and focusing her attention on writing for her debut album.

Christie would like to thank everyone who has supported her music by buying, playing and requesting her songs, as well as coming along to her live shows.

www.christielamb.com christie.lamb@hotmail.com 0423977285

Graham Rodger

I am a passionate Song Writer of Australian Ballads and I am very pleased to have been

successful in being honoured with the Golden Guitar in the Tamworth Country Music Awards 2013

Bush Ballad of the Year with my song

LOOKING BACK

I wish to sincerely thank you for giving my songs such wonderful support

I intend to continue to work hard at promoting

The bush ballad a heritage handed down by

The likes of Slim Dusty, Buddy Williams and Stan Coster

Just to name a few.

If possible I'd like to follow up on my success at Tamworth with an interview

Please contact me on my mobile 0427 130 853

Or emailgrahamrodger1@gmail.com


THE BROTHERS


Hurray! We did it!

Thank you to everyone who voted for us in the Peoples Choice Awards in Tamworth this year. We never thought we would get a hat trick! Yes, we have won Best Band in 2011, 2012 and 2013. We also managed to get Children's Song of the Year with I Should Have Listened. We are very proud. The highlight of the festival was performing and seeing our audiences sing our song Australia at the top of their voices. This happened at every show so we thank the radio stations for playing this popular song.

We met lots of new fans in Tamworth this year and we thank you all for your support

We raised $630.00 in donations for our fire fund shows and the money was deposited into the Mayors Warrumbungle Fire Donation Appeal at 2.30pm on 29/01/13.

We met lots of wonderful performers along the way and worked with legends such as Slim Newton, Graham Rodger, Peter Coad, Johno Sutherland and Frank Gray. The highlight of the festival was being in the Cavalcade. Boy! It was hot and Shardyn half-walked and half-flipped all the way down Peel Street.

The new album Let it Drift has just been released and you will hear some of the tracks on CRS in months to come.

Website: www.brothers3.com

Phone: 0424260479

WESLEY PARKER

It was an early autumn day in September 2010 when a pick-up truck pulled up in front of

Boyd's Recording studio in the small town of Wylie, Texas just outside of Dallas. A man stepped




out with his guitar in hand, went inside and laid down guitar/vocal tracks to ten songs.
Wesley Parker was back!


While prolific in his writing, unique in his style and right at home on stage in front of any
audience, Wes left the music scene in the early 90's to stay closer to home and rest from the
rigors of the road.
When tragedy struck in 2002 with the loss of his only son many believed no one would ever
hear or see Wesley Parker performing his songs again:

For the next 7 years the lights wentout in Wesley's life. Finally, in 2009 he began picking up his guitar and the writer that he is
once again came to the surface revealing an even more "connective" style; a style now formed
from the depths of life's sorrows and the heights of life's joys.
In the summer of 2011 the air-waves around the world once more began carrying the sounds
of Wesley Parker as his crisp baritone voice carried the lyrics of his songs to country fans
around the globe.




Have Someone To Love, his first release in three decades, was aired to a totally new generation

of listeners combined with many who remembered his songs from before. While this
introductory song peaked at #21 each of his subsequent releases to date, Montana Sky (#4),
Rusty Warner (#6), What Love Can Do (#4), What I Was (#2 on secular chart; #1 on the christian
chart) and Another Day O' Loving You (#5) have, all but one, placed in the Top 5 of the Hot
Disc international Top 40 chart: Rusty Warner peaked at #6. All of these songs, and others,
are now available on his just released Now and Then CD (Garden Isle Records #60112).


While some have said "Wesley Parker is making a come-back", Wes himself takes the comments
in stride, grins and replies "I don't know 'bout all that, I'm just seeing if folks will still listen
to my tunes, and if they will – I've got some thoughts I'd love to share with 'em".
. . . Listening they are! His web site www.wesleyparker.net is receiving hits from a world-wide
audience on any given day, request action for his songs continue to flourish and his schedule
is never lacking of requests from presenters and DJs from Australia to the United Kingdom
for interviews and recorded station I.D. sound-bites.


As his grass root following continues to expand, the remainder of 2012 and 2013 scheduled
to see continued singles released, international sales on the rise, a follow-up CD scheduled
for release in the spring of 2013 and growing interest in the public to see the artist singing his
hits in person – it seems it won't be long until this congenial giant is once again "putting boots
on the stage" and meeting his fans around the world face to face.


For more information regarding Wesley Parker please contact Martin Chambers by e-mail at
europe@wesleyparker.net.

Country features duo ,Florence & Robbie

Country Features

met at a search for a country star competition back in 2005.After the show they got talking and after a few months rehearsing decided to go on the road as country features.They to date have toured Scotland and many parts of Ireland. In 2007 they got the chance to tour the Shetland Islands, Scotland with Philomena Begley the queen of Irish country music.

They have also taken part at Irish country music festivals in Spain for the last two years. To date they have picked up two prestigious awards in Irish country music as best Irish country duo..They have recorded three albums and a DVD together as well as two solo albums. They appear regularly on Sky' hot country TV show and also take part in outside radio broadcasts for Hugo Duncan's Radio Ulster's country show.

Florence is well known for her song writing and her songs regularly go to number 1 in local radio stations. Robbie comes from a strong traditional music family originally from Donegal. He studied music with London college of music, but country music was always his first love.

The duo also double up as a backing band for a lot of concerts and this gives them the chance to appear along side some of the big names in Irish country music. They are an exciting duo on stage and play non stop good old' country music. Florence and Robbie are always on the look out for somewhere exciting to play and hope one day to tour Australia and America..



Floreena Forbes & Olive Bice Bendigo's 2 Country Divas

Fundraiser to help the Neimann Pick Disease Foundation Inc

FLOREENA HAS JUST RELEASED A NEW ALBUM

A TRIP DOWN MEMORY LANE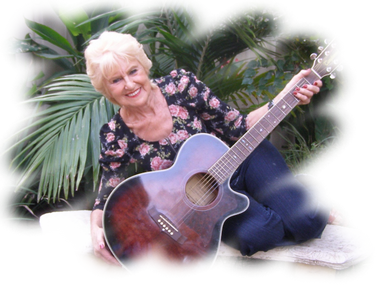 Floreena
Send Me The Pillow You Dream On
REG LINDSAY
HELPING HAND NEEDED

'Statue Fund-Raising'
Australia's Country Music Pioneer, Reg Lindsay was one of the few who opened the door for many of the younger artist of today, who would later walk through. During the 1960's he made a platform in the US for Australian artists, to me recognized there.
If anyone have any suggestions of Tribute Shows etc, that could help raise the funds to make the statue a reality – please contact Roslyn direct on 02 4991 1585.